Distribution via channel partners impact sales, decrease time to market, and give access to competitive markets. How do you get the right information to them quickly to make an impact on your business? Channel sales staff and channel marketers' plates are full with daily tasks. Effective communication, follow-through, and training are key for your channel partner program to succeed.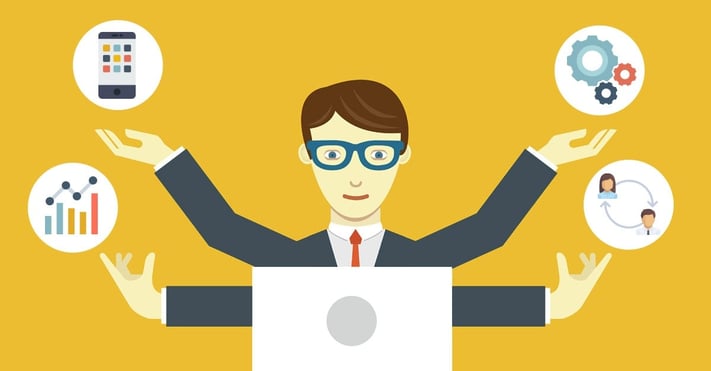 Even the most dedicated partner can skip past your emails with key product training materials. How can you be sure they get the information they need in time for effective product distribution to meet your sales targets?
The level of engagement in channel partner training programs is the key indicator of partner motivation and sales productivity. One of the main reasons for a low participation rates is the dispersed network of channel partners. Distribution networks in different regions, territories, industries, and roles must all be considered in the approach to channel network training. Increase channel partner engagement by explaining the effectiveness of training and its impact on sales initiatives. Accessible product knowledge and sales materials ensure that your partners, their clients and the end customer all benefit.
For effective channel partner training, focus on engaging people and what's important to them. If you structure and deliver the content correctly, channel partners will look forward to using your training resources.
5 keys to enable distrubtion via channel partners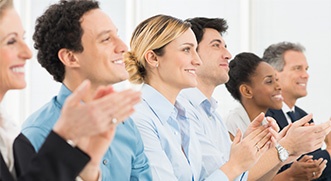 1. Launch with a live workshop
Live events are potentially much more powerful than any other marketing strategy. – Huffington Post
Live events build excitement. Select a committed group that includes of active and new partners. An all-day training workshop is a great way to bring your key channel partners together and make them feel like they're a part of something bigger. Even if partners compete with each other in different markets, they can talk shop and discover cross collaboration synergies. Plan formal and informal interactions to keep interest and concentration levels high. Divide partners into groups to learn the software or materials they'll be using to close their deals for you.
2. Gamify product training
53% of respondents stated that by 2020 gamification will be widely adopted by most industries, the communications scene, and most of all education. – Pew Research
Use training technologies like multi-user gamification to make the event more dynamic. End the live event with a mobile-based game to generate team-building and excitement. Atrivity includes a leaderboard, rankings, with challenges on customized training content. On-site channel partners work together making their collaborative learning experience even more fulfilling. Games foster a little healthy, friendly competition that makes everyone work harder and better—the kind of mindset you want to foster out there in the field.
3. Easy to remember training topics in bite-size pieces
Busy channel partners will appreciate training material presented in small packages. You show respect for their time while forcing yourself to focus on the most important content. Microlearning or bite-sized training content, start with your learning or business goal. From there break down training content into smaller, specific topics. At Atrivity, we help our clients develop personalized content for gamified training.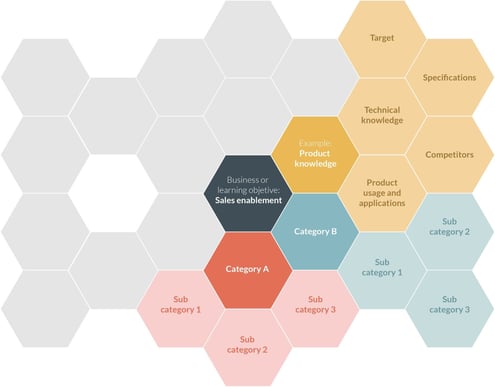 Breaking down the learning content into tasks with a realistic time estimate is just a small part of it. The other important elements are itemization and division into steps. Channel partners digest information needed to position your products without interrupting their every day business. This smaller format respects their time, promotes knowledge retention, and is a perfect complement to on-the-job learning.
4. Automate the delivery of training content
It's crucial that you keep the momentum going for your new product.
Once you have the right content available, how do you get it out there in a simple and effective way? Vendors need to ensure that the right content is connected with the right channel partner to generate leads. Automating and simplifying the delivery of content and campaigns can help ease this pressure across the channel, for both parties. It's important to take into account that partners have varying needs, so vendors must be flexible with their approach to content and campaign distribution. Automation contributes to driving demand through partners. Implementing solutions to help in this area can yield significant results to get traffic to partner sites. Automation helps you plan ahead and minimize communication errors.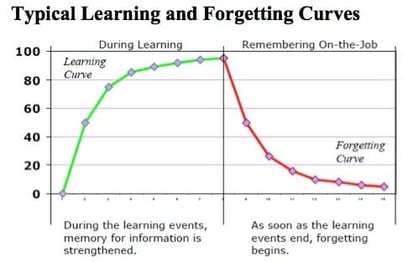 Source: Training Mag
5. Keep training materials and partners relevant
Research shows about 70% of learning is lost within 24 hours of formal training programs.
Smart channel partner training includes continuous partner engagement. Reinforce and share updated product knowledge, features, promotions in doses and over time to keep partners current. Provide partners with relevant content after the launch event is over will keep your brand top of mind. What you do before, during and after the event will have a powerful and sustained impact.