Recruiting seasonal workers for the holidays deserves the same commitment and even greater rigour than hiring for permanent employment. According to the Society for Human Resources Management (SHRM), the cost of lowering standards and making poor hiring decisions is five times more than the worker's pay. Typically seasonal employees have less than one week to reach the performance levels of veteran employees. Streamline the hiring process by testing knowledge even before you hire.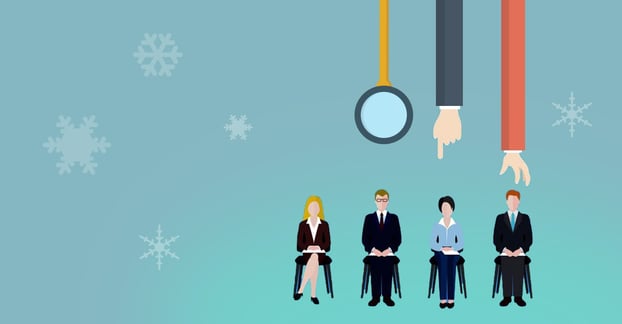 A thorough selection processes will result in faster time to new hire productivity and greater ROI.
The hospitality and tourism industry, and major retailers hire thousands of seasonal workers to meet the demands of holiday travel and increased shopping activity. Large retailer, Argos is running its Christmas recruitment looking to employ up to 10,000 people across the UK in time for December. Macy's will hire 80,000 seasonal workers, while Target seeks to hire 100,000 for the same period.
According to the National Retail Federation, "For some retailers, the holiday season can represent as much as 20-40% of annual sales." This kind of volume creates the need for more employees than the employers can absorb year round.
Temporary posts filled during the peak winter season include jobs in call centers, customer service, retail sales, ski resorts and hotel chains. Selecting the right people to cover these customer-facing jobs is essential to meeting the anticipated increase in sales, occupancy, and transacations.
For seasonal employees to contribute to holiday success, a smooth integration into the organizational culture is key. The right selection, training and onboarding will give them the confidence they need to perform. Disengaged employees otherwise create unsatisfactory customer experiences which can cause up to a 50% decrease in customer spending.
At peak times senior staff hold the advantage of knowledge over new hires. They're prepared to take on higher volumes of work without the pressure to perform in a compressed timeframe.
You may be tempted to save short-term expenses by bypassing some HR processes for holiday hires. Neglecting to make the necessary upfront investments lead to mid-term costs in time and money that range from fielding confused workers to running afoul of labor laws.
Treat seasonal hiring as any full-time post process. Keep temporary workers on your regular HR recruiting, hiring, and onboarding programs. Align communications systems and distribute training knowledge to branch offices that are hiring for the season.
Use these hacks to getting seasonal hiring right
Get an early start
Avoid rushing to find the right candidates by starting early. Have your strategy clear and make job posts available by late September for holiday hires. An early start builds a pipeline of candidates giving you a greater pool and increased possibilities to contact more suitable candidates.

Not planning ahead will undoubtedly affect the quality of seasonal hires.
Focus on efficient recruitment and hiring
Test both aptitude and personality. Use knowledge assessments to evaluate what candidates know as a selection filter. Before a personal interview, direct potential new hires to key information online from the job posting or in follow-up email.
Game apps are easy for anyone to access at anytime. Use the Atrivity knowledge assessment game app to filter candidates and streamline the selection process.
Identify strengths
Assess prior knowledge
Test readiness to learn
Customise the Atrivity game app to include company background, sales techniques, product knowledge. Gathering data on a candidate's ability to absorb key information gives insights into how quickly they learn and ability to reach the levels of veteran staff. HR managers can evaluate what a candidate already knows and better adapt onboarding and post-hire training content to fill the gaps.

Attitude is also important for temporary employees that need to be flexible and get up to speed quickly. For temporary work it's more important to select employees who are dependable, emphasize safety, and focus on customers.
Seek local candidates
Mine candidates who just want to work for the season. Graduating students are exploring future full time careers. Seek students who decide to stay local for the holidays, live close by and are eager to earn extra money. If you hire a first year university student, you may have a fully trained employee return season after season until graduation.
Other local talent include skilled people looking to offset end of the year expenses. Look to local classifieds, online channels or start an employee recommendation program.
Invest in Training
Train and onboard seasonal employees with the same content as a full time hire. The upfront investment will support productivity and reduce costly mistakes you cannot afford in the short holiday season. Avoid the common mistake of placing seasonal hires on a sales floor with minimal preparation.

Rather than leave seasonal staff productivity up to "trial and error", prepare them to reach the objectives you've planned to reach for the holidays. Concise, goal oriented topics adapted to microlearning will be easier for them to digest and remember, reducing errors on the floor or in the field.
Company culture
Safety, compliance, procedures
Workflows and organization
Sales techniques
Customer service
Product & services knowledge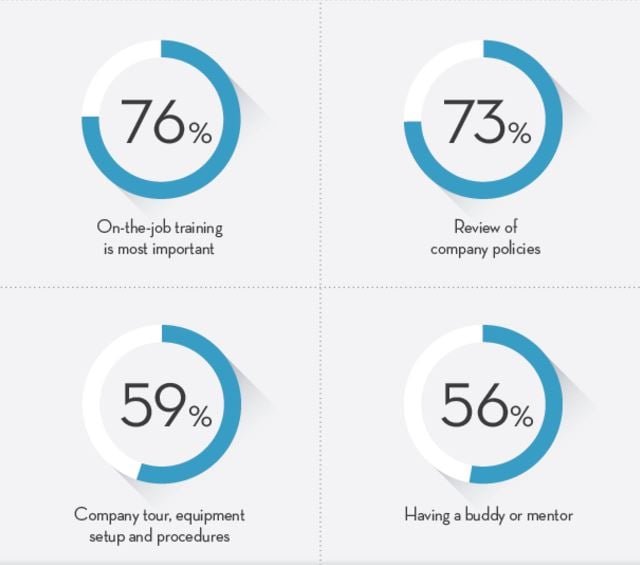 Make onboarding interactive and integrative
Minimize time spent away from the floor with an engaging training format. Use a mobile app like Atrivity to test knowledge and reinforce knowledge retention. New hires can use down time to get up to speed on company policies and procedures. They stay abreast of product knowledge, cross selling techniques, and promotions. Customers expect excellent service that stands up to your brand even when rendered by a seasonal worker.

Encourage new hires to fit into the new workplace. Assign an experienced employee to shadow the seasonal hire the first couple of weeks. This low investment supports social integration, encourages learning, and helps to reduce mistakes.
Make seasonal employees a long term investment
A shift from a temporary hire mindset to long-term potential turns the focus of a short-term solution into a valuable investment.

Many of your seasonal workers will never be candidates for permanent positions. Identify potential permanent hires early on and keep close tabs on performance. A temporary status is the perfect period to observe abilities, integration, and future potential in the high-paced holiday, real-world setting. Evaluate how well they fit in, face challenges, and provide incentives to perform before making a full-time offer.

Give preference to "same time, next year" candidates. Select candidates who most likely to return for another season to streamline your hiring next year.

There will be shifts in your workforce through the season. To mitigate a high fall-off rate during and post-season, use systems early on to test knowledge and evaluate potential long-term or season to season commitment and interest level. Consider structuring compensation to reward seasonal workers for staying as long as you need them.

Structure seasonal employee hiring to be cost-effective. Assign the right technological and human resources at the right time in the process to filter candidates for preparedness, ability to learn, and to reduce time to productivity. A mobile game like Atritivy supports all three measures to streamline your recruiting, selection and hiring processes.