The current crisis caused by COVID-19 has exploded in full digital expansion. In order for organizations to survive this global context of change, they must be prepared to adapt expressly in all areas. Successfully managing the digitalization of your strategies will be the key in minimizing the negative impact on your business and at the same time be more competitive in the future.
At Atrivity, we are aware of the urgent need for organisations in regard to implementing the necessary measures to combat the effect of Coronavirus pandemic on their business.

For this reason, our webinar "Successfully digitize your strategies so that the Coronavirus crisis does not affect your business" by CEO & Digital transformation expert Jaume Juan, explains how to overcome the great challenges facing us today, in 3 main blocks step by step and with practical examples. Let's get started!
1# Cancelled Meetings or Remote Sessions
Due to the spread of the virus, many events and meetings have been cancelled. For this reason, most companies are forced to hold them through remote sessions. This is where questions arise, such as: "what can I do to keep employees' attention during the sessions?", "can I coordinate the marketing and sales department to ensure the correct preparation of the launches?", or "will I be able to strengthen the relationship between both parties despite the physical distance?"

The Solution: Plan to Transform Events!
Transforming face-to-face events can pose many challenges, such as: are they paying attention to me? and how do I know if they are understanding me if I don't get feedback? Don't worry! We propose a plan to add appeal and remote events in 4 simple steps:
Before the event: It is very proactive and smart to send out the necessary material to the attendees, so that they know what the event is going to be about and how they can register and a pre-read relevant content. This way, you will ensure that your audience is informed, registered and engaged. But most importantly....this all happens before the event starts! With Atrivity's app, you will be able to submit questions associated with the pre-reading material and evaluate the knowledge that participants have before the event.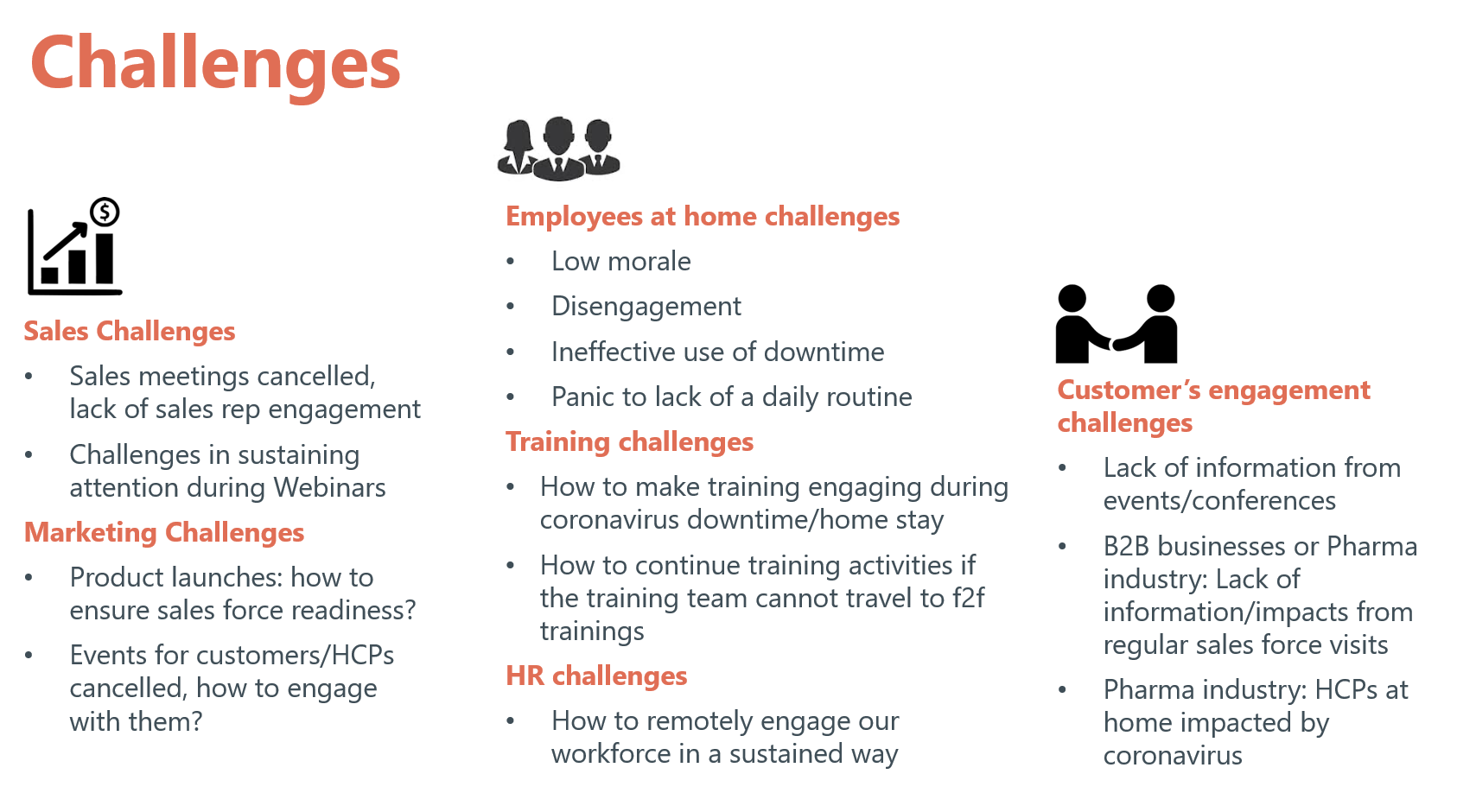 During the event: after each remote session, it is difficult to find out whether members have really been paying attention and understood the content exposed. Thanks to digital tools, such as Atrivity, you will be able to send out challenges of only 30 seconds during the breaks in between and measure the level of understanding of each of the sessions in real time! In addition, at the end of the event you will be able to carry out a final battle of 30 minutes in which the participants will be able to challenge each other with the questions previously asked and increase their level

of learning in a playful way.

Post event - short term: during the days after the event, it will be key to reinforce the knowledge acquired during the exhibition. This means sending out the material exhibited in micro-content and hence encouraging greater absorption. This is a fun way to review the content and, in addition, you will receive detailed knowledge reports based on participants and content.
Post event - long term: finally, you will be able to observe the evolution of understanding and learning through specific themes and questions. Detecting the knowledge gaps and being able to carry out reinforcement actions five days after the event will minimize the forgetfulness curve. Another good idea is to put all the concepts exposed together in a form of gamified questions!
2# Remote Workers
Working remotely, or working from home, brings along a great challenge in regard to communication. Besides losing some of the hallway conversations, many more but less obvious challenges will occur.
As a matter of fact, when having too little face-to-face communication, it is likely to become more difficult to sense intent in certain messages between employer and employee. Reasoning being that messages that are text-only have been considered more complicated and difficult to be understood. As a consequence, it becomes harder for companies to engage their employees. Therefore, it is recommended to set up employee engagement programs.

Today's technological advancements practically enable companies to reach remote workers whenever they need to. However, due to individual work schedules and time-zone differences this might not be as easy said than done. In this case, the solution is to establish some (regular) times when remote workers will be consistently available to respond to phone calls, emails and other messages. Weekly one-to-ones are incredibly important for effective coaching of all your staff, especially those who work remotely.
Nevertheless, the exact answer regarding how often there should be checked in with each remote worker depends upon the remote worker's job, personality and experience on the job. Also, companies should make use of video as much as possible, because by showing yourself and seeing others, the charms of body language can be worked. This way, the challenge regarding sensing intent in certain messages could be overcome. Besides, with so many free or inexpensive solutions for video chat, there is little to no reason not to switch to video. Moreover, due to missing all those moments in the office to build rapport and talk about issues, employers may find it helpful to have longer one on ones with remote workers. Not to forget, employers have to trust their instincts when they see or sense something is wrong. Often, non-verbal clues seen on videos are an opportunity to pick up and fix remote employees' problems.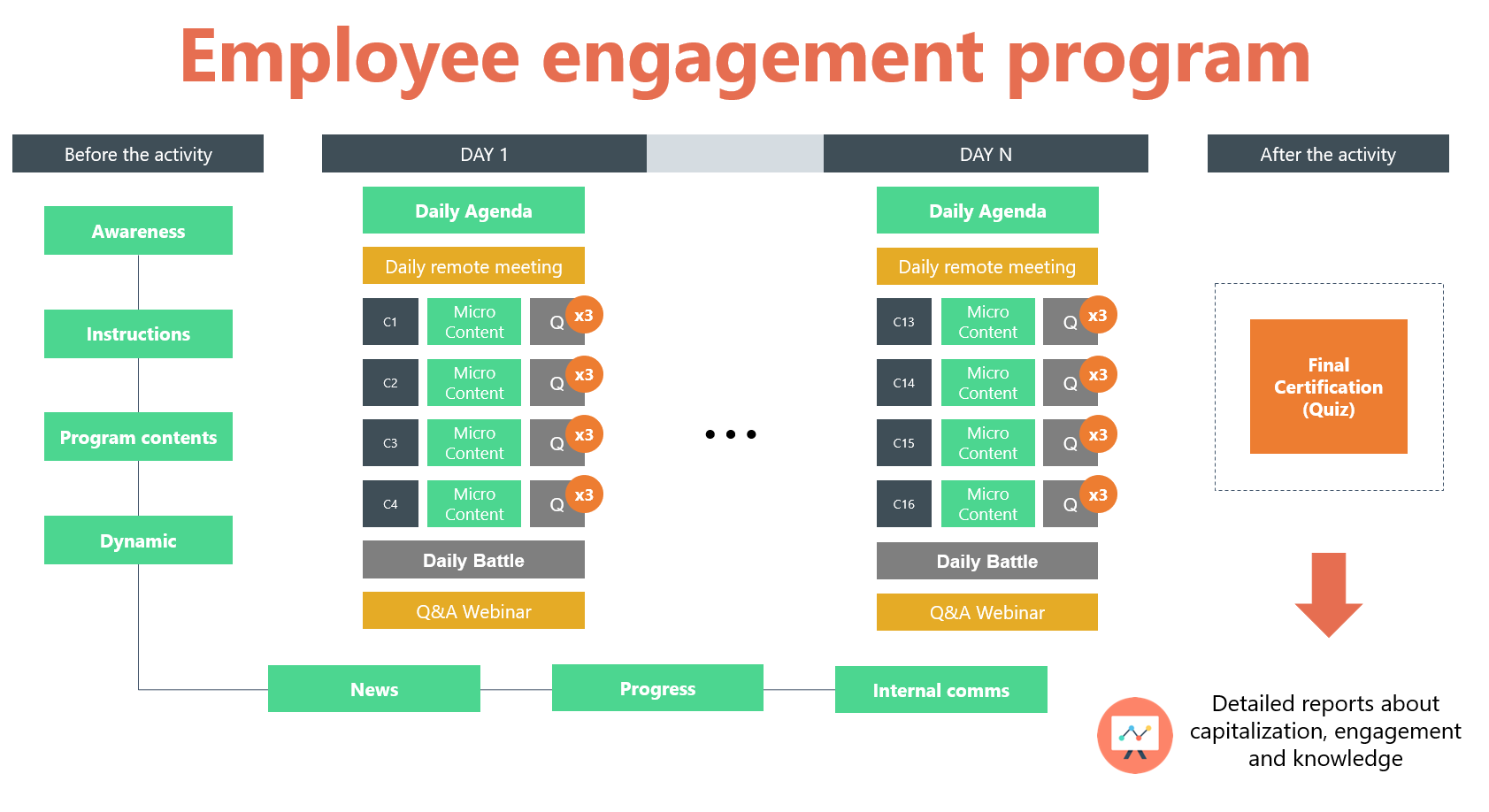 Atrivity offers another effective way of engaging your employees, namely by playing games. These trivia games are focused on relevant and specific training content and enable you to increase your employees´ knowledge retention by 40% in just 5 days. More importantly, players can use their phones and other devices to play and compete in trivia matches at any time and place. This way, competition and engagement among employees is kept high at all times. Besides engaging employees, Atrivity´s games help companies to assess and improve the performance of their employees in a fun and measurable way.
3# Commitment to customers
Generally, companies show their commitment to customers by providing excellent customer service and providing them with easily accessible ways to express their concerns or complaints. Moreover, companies have to make their customers aware of why they should be invested in the products or services they are offering. In terms of customer service and surpassing customers´ expectations, it is important to understand and respond to the wants and needs of your target audience. Furthermore, it is important that companies quickly react to these needs and thus ensure a fast response time.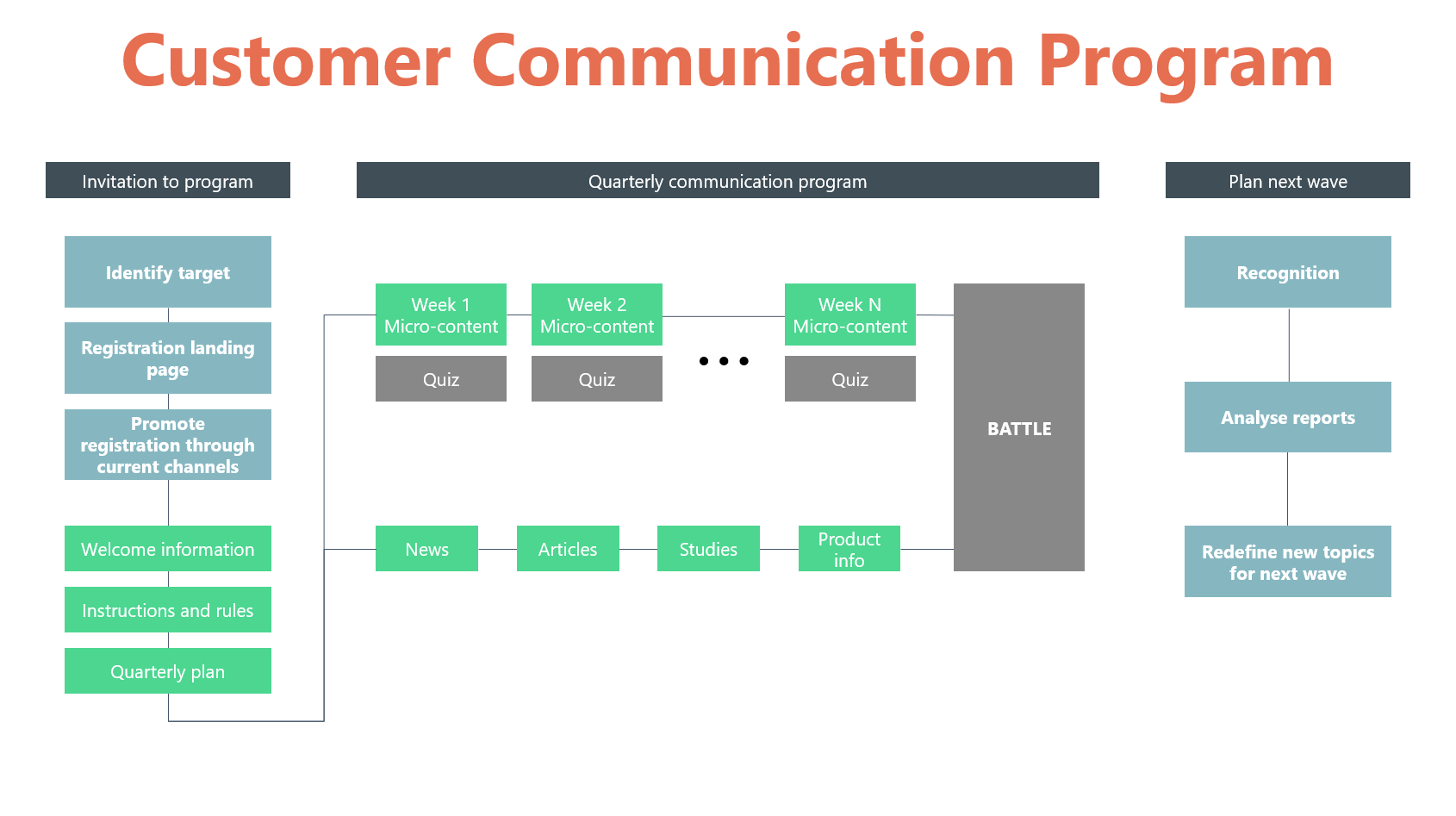 Atrivity understands that it is important to its customers to be able to measure the effectiveness of their employees that are working from home. However, this is a difficult task and can therefore hardly be completed at once. Pertaining to training and engaging employees in certain tasks, Atrivity enables companies to convert their training material into micro content and questions and set up trivia games in minutes. After that, employees can start playing the games and business leaders can immediately see the head-to-head competition and leader boards. In addition, the platform allows them to review and analyze results from all employees at once or per employee. This way, business leaders can see which players perform the best and the worst. Besides, there can be seen who participates and who does not. Hence, companies gain a better view over employees´ performance and engagement in regard to training and other important content shared.
Our conclusions...
Unfortunately, there is no "one way" for businesses to handle and overcome this COVID-19 outbreak. However, by ensuring effective communication while avoiding human contact, implementing flex working arrangements and handling cancelled meetings well, most of us will come a long way.
Above all and despite of this difficult situation, all companies have to ensure well-being of their customers and employees.