The Coronavirus pandemic has not only accelerated digital transformation plans and forced stores to adapt new security regulations. It has also led to dramatic changes in consumer behaviour. The fashion industry is working hard to meet the requirements of today's constantly evolving customer to increase the average ticket, build customer loyalty and recover the financial losses of recent months as quickly as possible.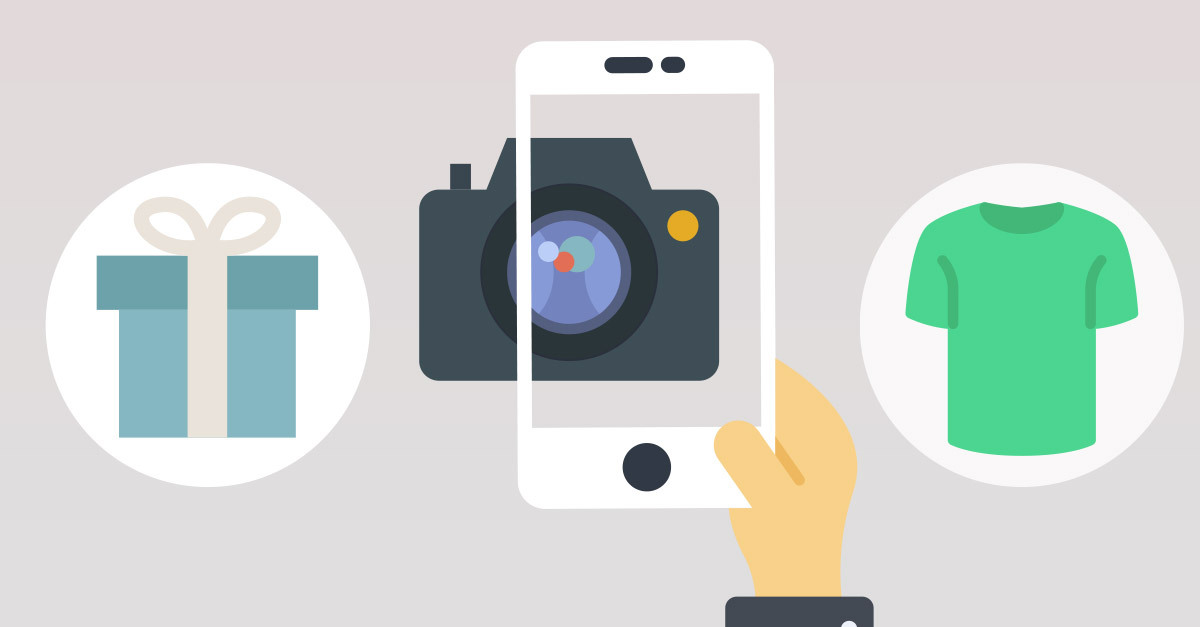 To adapt your business to a changing and uncertain environment like the current one, you need to draw a road-map focused on improving the consumer experience through omnicanality. An analysis by McKinsey shows that during the 2008 economic crisis, the retail leaders in consumer experience had a smaller decline, a quicker recovery and three times the total return to shareholders over the long term.

At Atrivity we are aware of the new challenges retailers must face in record time. For this reason, we have compiled the 5 most relevant actions for you to lead the consumer experience:
#1 - Increase your "shopping capability"
The COVID-19 pandemic has dramatically changed our lives in just a few months. These changes have been transferred to the retail sector in the form of lost traffic in the physical store, but with thousands of opportunities open in the online channel. How can this change be achieved? Social networks are platforms that allow you to easily reach thousands of audiences and significantly increase sales of your eCommerce. Facebook has recently launched Facebook Shops, a platform that allows direct purchase of your products through featured content or special promotions with the intention of helping retail professionals to increase their sales and become a direct competitor of Amazon and Alphabet.

Retailers must ensure that all digital channels are integrated and offer services (such as payment options) and experiences (such as shopping carts updated in real time on all devices). For example, Nike in China has boosted the number of users in its app by 80% and optimized its website. The key to lead consumer experience in the digital world is to offer an optimized, direct and personalized interaction. How? It is essential to ensure the speed of loading, resistance to increase in traffic and delivery times of orders. For load speeds of less than 2.7 seconds, there are huge conversion gains (for every thousand of a second delay, you can reduce conversion by as much as 7%).
Source: eloutput.com
The loss of traffic in the physical store forces retail professionals to seek appropriate strategies to increase the value of the average purchase ticket and promote cross-selling of products. One of the main keys to achieve this objective is: training your sales team. Solutions like Atrivity offer companies the differentiating element to ensure the successful absorption of knowledge from their game dynamics. With the same tool you will be able to communicate and motivate your store workforce to become complete experts!
#2 - Align operations with security
The physical stores as we know have changed completely. The new regulations on social distancing, hygiene and disinfection are seriously affecting the willingness of consumers to enter establishments and if they do, their passage will be as fast as possible. For this reason it will be necessary for retail professionals during the new opening of stores to focus their strategy on creating a totally safe and comfortable experience for customers. How? If you want to know more about the safest practices for your store, visit our new blog!

All new regulations must be accompanied by effective training for employees to apply them properly and minimize the risk of contagion. Gamified tools like Atrivity, allows you to transform all the heavy information, in small doses of content to ensure an absorption of knowledge. Based on the dynamics of the game, you can evaluate and measure in real time the evolution of the learning process and reinforce the most failed contents later on, without the need for on-site training and without stopping the operations!
#3 - Revolutionize the omnichannel with creative ideas!
In previous years, retail professionals were already using omnichannel practices. However, the exceptional situation we are going through is causing retailers to adjust their omnichannel proposals and innovate to generate new sales opportunities. What practices can be implemented? One of the most effective actions is to transfer the physical experience to the digital universe by means of virtual appointments, a kind of personalized customer service conferences (platforms such as Taobao in China have increased the use of this tool by 719%).

Companies such as Leroy Merlin, focused on the sale of DIY and decoration products, have opted for the creation of a new phone sales service available through their website. Another revolutionary example has been put into practice by the jewelry brand Kendra Scott. They have developed Virtual Try-On, a platform allowing clients to preview the product and see how it fits as they move around.
Source: ibeconomia.com
#4 Re-designing physical spaces to new needs
Physical stores have always played a key role in the consumer experience, but because of the situation we are going through the willingness to buy in the store has fallen by 30%. The new opening of stores by companies will be optimized and fashion industry professionals are adapting their network to new needs. What other needs? We found that online shopping with in-store product pick-up (BOPIS) has increased by 28%, a fact that is forcing retailers to make space available within the physical store to increase security, decrease delivery and delivery times and facilitate logistics.

The new store designs, the collection of packages, the provision of spaces for the development of omnicanality must be accompanied by training to ensure the proper development of activities by the distributors. Mobile apps like Atrivity help you transfer knowledge and involve your distribution channel sales teams with key content. In addition, thanks to its game dynamics, users can challenge themselves and make learning more fun. During the training course, you can evaluate and measure the knowledge absorbed in real time.
#5 - Focus on achieving agility in your processes
To consolidate a flexible structure between the physical and online channel, retailers need to implement digital technology that helps them obtain dynamic, real-time data on consumer preferences and behavioural changes within their online platforms. Likewise, it will be very important to intensify the capacity to effectively move and filter the information obtained to act immediately.
Source: gestionitas.com
Retailers must be able to accelerate the process of "metabolizing" data to build retention plans, with messages and offers aimed at maintaining a special relationship with the customer. At the same time, they must re-calibrate their physical business model and offers more quickly to meet consumer expectations and avoid losing share to changes in behaviour due to uncertainty.

One of the most agile ways to transfer all the knowledge gathered to your sales force is with gamified tools like Atrivity. Thanks to this app, you will be able to transfer all the information collected in the digital data and transform it into small doses of content that guarantee correct learning. In this way you can train your entire distribution network in real time and evaluate the most failed questions individually or by teams. For later, reinforce those contents less consolidated and minimize the curve of forgetfulness.
Atrivity's conclusions
It is essential for the quick adaptation to the new changing environment, to provide the teams with the optimal tools to create the path focused on detecting the changes in consumption, the new needs caused by the current situation and to satisfy them with a skillful and innovative omnibus shopping experience. Retailers that respond to this new paradigm in an appropriate way will achieve greater recovery, win over customers through the shopping experience and streamline all distribution processes.