The luxury retail industry is a $250 billion Euro industry globally, with 97 billion deriving from the United States. Luxury retail can include fashion, cosmetics, accessories, and more. A recent study from the Boston Consulting Group found that over 60% of luxury goods sales are digitally influenced. This includes researching online with the intention to purchase in-store and direct ecommerce sales.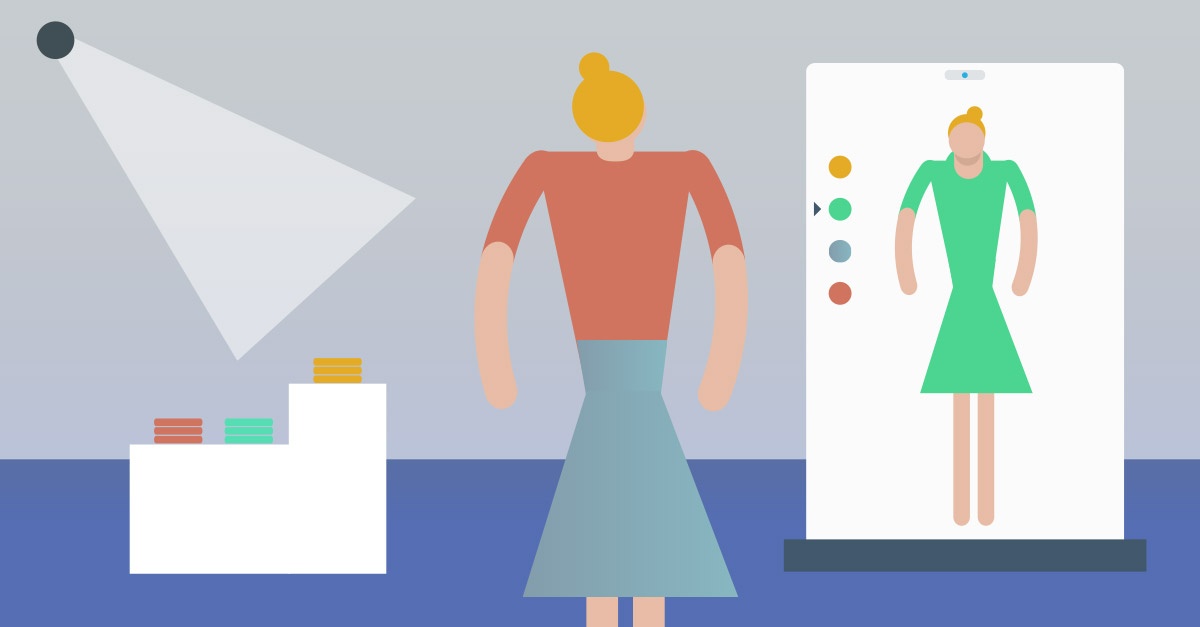 Luxury goods differ from standard good not only due to their quality and price points, but also the experience provided when shopping. This experience is paramount to the success of a luxury brand and is consistently one of the biggest barriers to entry to the market for new brands. With the rise of ecommerce and digital shopping, the industry has seen a transformation filled with challenges and opportunities alike.

At the present moment, millennials outnumber baby boomers by nearly 20 million people as the largest segment of the luxury market. While millennials are closer to grassroots trends, boomers represent the majority of the purchasing power for luxury goods. This creates a dynamic where luxury fashion brands must create a branding, communications, and marketing strategy that speaks to each.

This balancing act goes hand in hand with the pros and cons of implementing more digital solutions. This article will touch on a few of these benefits and challenges, while explaining high-level industry trends.
What is the Digital Revolution in Fashion?
Traditionally offline, the fashion industry has seen an increasing shift towards new technologies and ecommerce. While some brands are hesitant to go online, more fashion brands are making the shift, while focusing on delivering new customer experiences that rival in-store shopping experiences.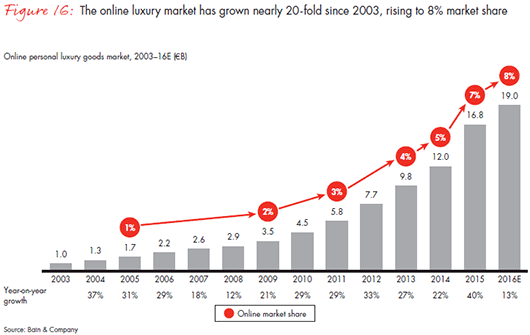 Last year, 6% of the global luxury market was represented by online sales. This figure is expected to be 20% by 2025. According to a report by Bain, "Sales of luxury T-shirts rose by 25% in 2017, sneakers by 10%, flip-flops by 50%, down jackets by 15%, denim by 6% and parkas by 8% — for a total of 13.1 billion euros in sales out of an estimated 262 billion euros for all luxury goods."
As the shift online becomes more prominent, so does the use of social media and digital technology for day to day communication. Brands, such as LVMH, have implemented style bots to offer one on one video consultations. Most customer service inquiries can now be managed on Facebook and other social media platforms.
Pros and Cons of Going Digital
More Options and Personalization: 45% of luxury consumers are asking for personalized products and services. Going online, allows brands to offer more SKUs (unique products) in different color ways. This can also be a drawback as some consumers prefer to shop with scarcity in mind.
Greater Accessibility: While not everyone may live close to their preferred luxury brand's retail location, 89% of Americans access and use the internet. Going digital provides an opportunity to shop brands that may be otherwise inconvenient to locate. Similar to the last example, scarcity and exclusivity are slowly becoming less appealing as ecommerce brings greater convenience.
Not all digital transformation is online: Part of the digital revolution in fashion includes in-store engagement, such as digital window technology and the use of tablets and devices to add to the in-store experience. An omni-channel approach helps brands collect more valuable data on consumer preferences, while merging the offline and online worlds. The downside is the cost and training needed to implement these.
Storytelling and Influencer Marketing: Influencer marketing is now a $1 billion industry. More luxury brands are realizing the power of influencer marketing and social media. When done right, influencer marketing will not impact brand dilution and can help drive the social clout. Influencer marketing can be expensive and will need to be closely integrated into a brand's strategy.
Implications for Luxury Fashion Brands
There is no set blueprint or right answer for going digital. Brands must test, adapt, and innovate as they grow as brands to survive in the current market. One thing is for sure, going digital opens up a new world of possibilities and customer experiences.
Brands need to have a staff that can take advantage of such technology, as well as web experiences that offer unique value adds compared to retail shopping. In fact, many brands are focusing on both digital and retail presences, often creating "frictionless" brick and mortar experiences that go hand in hand with their digital experience.
To ensure retail staff and remote customer support staff are adequately prepared for the digital revolution, brands should explore innovative training solutions, such as mobile applications and gamification applications, to be at the forefront of both customer demands and technological offerings. These offerings will include new hardware, software, and applications to bridge the gap between the online and physical experience – a critical piece of mastering the digital revolution.