Pharma and medtech product managers come across a number of challenges in making sure investments show expected returns. Major resources are poured into ensuring product launches are a success even before the new drugs and instruments hit the market.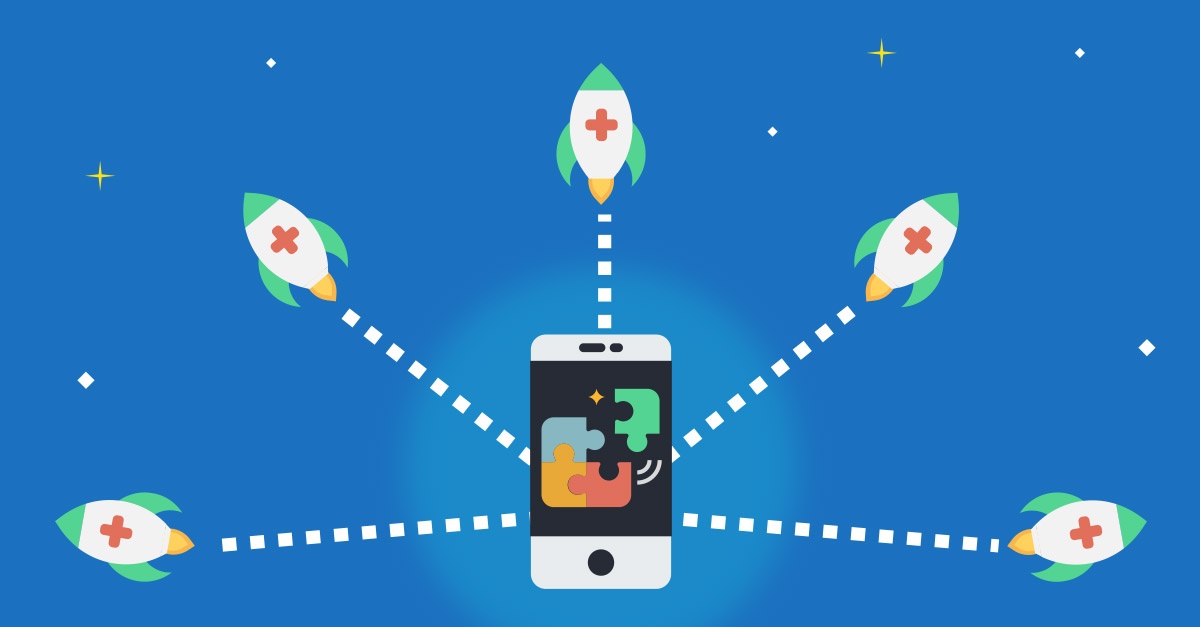 Managers enable sales reps with everything from internal communications to in-person cycle meetings on product knowledge, industry news, and regulatory changes they need to educate physicians and influence sales.
To top off the build-up to product launch, sales reps are convened at the big event-- the much anticipated product kick-off meeting. After the main event, reps leave charged up, armed, and ready to face their daily task of getting in front of HCPs. In the field, they will face a barrage of gatekeepers even before they have the chance to engage the single person they need to convince, the physician.
So the question is-- how much have they truly retained of the complex scientific and technical product knowledge to have a sound, 5-minute well-backed argument to grab the specialist's or physician's undivided attention?
When transferring knowledge, trainers and presenters face the reality of the forgetting curve. This phenomenon makes knowledge difficult to retain after any training session. Well-hyped, exciting product launch events are no exception.
It's proven that we experience as high as 70% memory loss within 24 hours of having received information. Without effective tools to help sales reps retain training content, investments made from pre- to launch date are clearly at risk of being chalked up as a sunk cost.
In our webinar, Boost Your Next Product Launch in Pharma and Medtech with a Knowledge Game our CEO, Jaume Juan, highlights the main challenges for product managers and how Atrivity, our mobile trivia game, helps product managers in enabling sales people to boost product launches.
The common challenges our pharma and medtech customers face in their sales enablement efforts to drive new product success are:
Lack of interest and engagement
Logistic costs
Lack of time for training
Boring comprehension assessments
Time to deploy different world regions
How to motivate repetition to boost retention
With Atrivity, product managers are equipped to face these challenges brought on by distance and lack of motivation in every phase of drug or equipment rollout from pre-launch to post-launch of new products.
Atrivity product characteristics support managers in their task to keep sales people up-to-date with the complex details of drugs and medical tools.
Delivery microcontent (pdf, short text, images, video) to reinforce concepts
Microlearning of questions and answers makes information easier to absorb
Sales reps can be organized in teams or play individually
Individuals launch challenges to other players fomenting light competition
Most failed questions are repeated to ensure knowledge retention
Deployable in more than 20 languages
Our pharma and med-tech clients use a combination of game formats from 5-day remote to a live game. Salesforce engagement can start before the big event, take place at the event, and continue post launch to ensure greater knowledge retention and continued communication with HQ.
Product Pre-launch assessment
First, test current medical knowledge to assess salespeople's understanding and find gaps
The mobile game format makes it easy for sales reps to join from anywhere in the world before the cycle or POA meeting. At the same time, the trivia game format motivates people in the field and combats the lack of interest. Product managers, sales leaders, and trainers use the results to gauge existing knowledge level and can adjust subsequent training actions and cycle meeting content to respond to gaps.
Product Launch motivation
Create a competitive environment with a live game.
The day of the launch is when the excitement has culminated. Product managers have the in-person opportunity to motivate sales teams with a competitive game. At the end of the event, Atrivity is used to test what people have retained from the day's activities.
Sales reps are typically organized in groups to support teambuilding and encourage competition with other teams in the room. The leaderboard is projected and scores are updated in real-time throwing emotion and excitement into the end of the day.
Salespeople stay engaged as they watch teams climb and fall. Product managers see all sales reps fully engaged while being able to measure who knows what individually and by teams. Teams can be organized by region or mixed to foment networking.
Product Post-launch engagement
Foment continued learning and reinforce knowledge.
After the excitement from the launch event and when the networking activities are over, it's difficult to keep up the momentum leading up to the cycle meeting. At the same time, it's crucial that sales reps remember everything learned when they're finally out in the field and in front of key influencers and decision makers.
While out in the field salesforces are left to their own devices, equipped with what was communicated, but distance and daily tasks prevent them from taking part in the on-site activities and face-to-face interactions that typically foster a connection to the company
To keep reps engaged, our clients commonly follow-up with a 5-day remote game. Use this format to repackage and deliver information previously communicated. This reinforcement can be supported with in-app microcontent. In the remote game, players challenge each other which extends the friendly competition experienced at the cycle meeting and facilitates sociability. Emojis can even be added to make challenge messages more personal and fun.
With this game type, salespeople reinforce their knowledge making them increasingly confident in front of HCPs while product managers can measure knowledge level and adjust or follow-up with needed content to fill in the gaps.
Over a 5-day game, it is shown that knowledge level increases on average of 25% per player helping to fight the forgetting curve.
Remote games are also used to engage HCPs with pre-approved content. Providing games to medical professionals help establish and build a relationship while keeping your brand top of mind in a differentiated and engaging way.
Obtén la información completa y casos reales de clientes en farma y medtech en nuesto webinar
Accede aquí: Boost Your Next Product Launch with a Knowledge Game for Pharma and Medtech (En ingles)