Retail managers need tools that allow them to analyze daily activity, make instantaneous decisions while getting strategic view of their business. High employee rotation, constantly-changing inventory, and complex logistical structures are just a few of the challenges facing retail managers. These retail management software and apps can make the difference to streamline your efficiency and grow sales.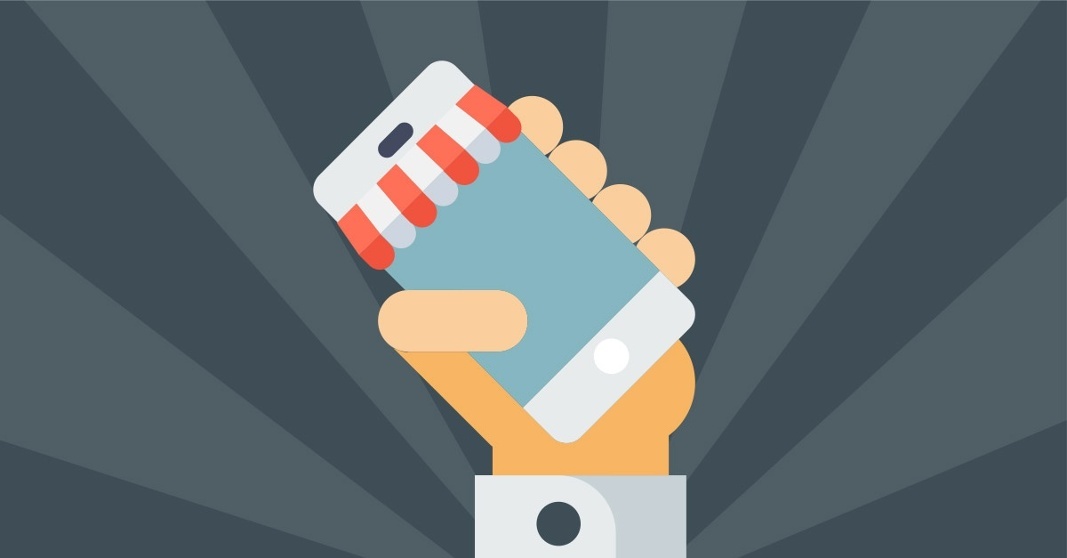 Fortunately, help comes in the form of fun and easy-to-use retail management platforms that are sure to resonate with retail managers. Here are our current favorites:
Square -

Retail POS system is a full point-of-sale solution for retail stores
Square for Retail offers a suite of intelligent set of retail tools, from tracking sales and inventory to rich analytics. Square for Retail features advanced inventory management, COGS reporting, deep customer engagement, employee management with multi-location and in-depth reporting.
What users say: Square is a convenient, mobile and a easy to use mobile card reader system, It also it has other great features to help you run an effective business. It allows you to go mobile from any device you have any where you are and you get your funds deposited into your account within twenty-four to forty-eight hours.
RetailNext - Multiple data source analytics for in-store intelligence
RetailNext is a comprehensive in-store analytics platform that pulls together the full set of information needed to make intelligent business decisions for your retail locations. The data is transformed into reports and graphs in a variety of automatic views.

Connect traffic, dwell times, and other shopper behaviors to actual sales at the register. View heat maps of visitor traffic, measure traffic over time in your stores or areas of your stores, and connect visitors and sales to specific outside events. RetailNext will even deliver micro-level conversion information for areas like departments, aisles, and specific displays, making it the most directly actionable in-store measurement and analysis solution available.

RetailNext for Android provides you with instant, on-the-go access to traffic, sales and conversion information as well as POS transactions, floorplans, and video for your entire store network. Compatible with RetailNext 5.0 and 4.5.
What users say: RetailNext's real-store testing enables us to understand how shoppers shop, and how best to improve the shopping experience. It gives us the ability to test every element that goes into driving traffic and conversion. This includes price, signage, assortment, and design, as well as many additional factors. What's more, we can see how this impacts shoppers in real time
Humanity - staff management cloud-based platform
With Humanity this app, you can manage your staff, create schedules, track attendance, log away time, and much more.
You can access Humanity on any device from anywhere, making it a great solution for businesses that have team members working remotely or from a variety of different locations. Also, if you have ever encountered any issues with scheduling conflicts or coordinating team members, you will find it easier to foster a culture of accountability with this app and avoid these types of issues entirely with the help of this incredibly intuitive software.
Humanity is primarily for managing staff and schedules, it is prepared to integrate with various third-party tools too. So if you need to take your staff data to payroll, you can simply export the excellent and accurate timesheets created in Humanity and send them to your favorite payroll management app.
What users say: The visual design of ShiftPlanning and its filters do a LOT to help us staff 3 floors of distinctly different functions, all of which have different staffing needs. It also gives us a huge advantage in working ahead on the schedule and tools for averting scheduling 'crises'.
Cegid Retail & POS - cloud-based retail software for POS and inventory management
Cegid specializes in fashion, beauty, and specialty retailers. Made for retailers with 5+ stores. The system integrates omnichannel, e-Commerce, clienteling & CRM, loyalty & gift card, mobile POS, Inventory, payment integration, replenishment, promotions, staff, analytics and international capabilities.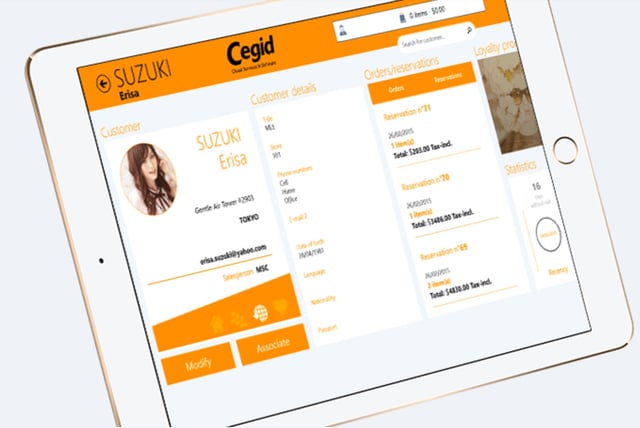 Source: Cegid
What users say:
Overall the Cegid retail software solution is very user friendly and easy to use. Once the software was configured, it became a real asset for my account. I was able to reduce my labor costs, and increase profits, by using the software's auto replenishment functionality. This software package has a lot to offer, and each year we learn more and more about it. The additional things we learn we put to use, and our efficiency increases each year, as we grow with the software.
BoostHQ - knowledge sharing for employees globally or with small teams
BoostHQ's curates and classifies topic-specific information to share and make information available organization-wide or to specific groups. The app serves as teams "crowdsourced knowledge repository" with useful tips and tricks for either a broad audience, or a smaller group. For example, you could set up a special knowledge module for those sales associates most focused on personal shopping skills, while sales managers could have a completely separate set of topics.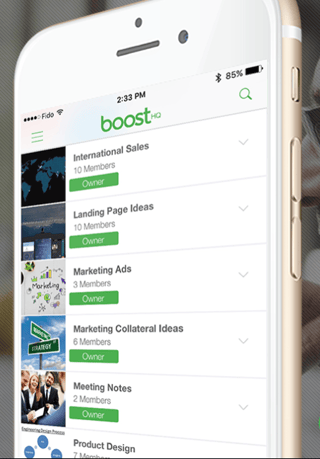 Source: boosthq.com
What users say
:
We really like the ability to make several different sections by project and data. The system helps organize the knowledge that we found difficult to put into words. While looking for a place that we could use for training and basic "how to" knowledge we stumbled upon this app and I must say that I am happy.
Atrivity - for corporate learning and employee knowledge assessment
Atrivity is a people-focused, training knowledge reinforcement app. Builds employee knowledge retention, tests what they know, and encourages participation with lightly competitive quiz games. In-app microcontent allows trainers and managers to include supporting documentation as refresher material. Managers get in-depth, real-time access to player activity and KPIs they can link to performance management, productivity goals, learning outcomes, and knowledge levels.

What users say:
It's a fun way to get employees motivated. The challenge feature keeps players involved and the leaderboard promotes positive competition while we visualize and measure knowledge levels. The easy-to-use interface is backed by people who listen and the metrics that matter to us.
When I Work - to help with shift scheduling
When I Work is a full-bodied, attractive shift scheduling platform that works well on phones and desktops, and offers shortcuts and templates that help speed up scheduling for managers. Convenient features include mobile scheduling, team messaging, and employee time clock. The open programming for integration with exisitng systems.
What user say:
Employees can indicate when they are available or not and put in requests for time off which helps me not rely on myself for remembering. The attendance feature allows me to see if employees are showing up late or getting into overtime.
EazyStock- take the pain out of inventory management
EazyStock's dashboards link information from various sources to help retail strategists, financial controllers, and purchasing managers make better inventory decisions. Practical options for tracking demand patterns help create better forecasts using a library of statistical methodologies. These tools are great for retailers looking to minimize stock-outs and back orders, reduce costs of carrying inventory, and automate many processes related to demand prediction.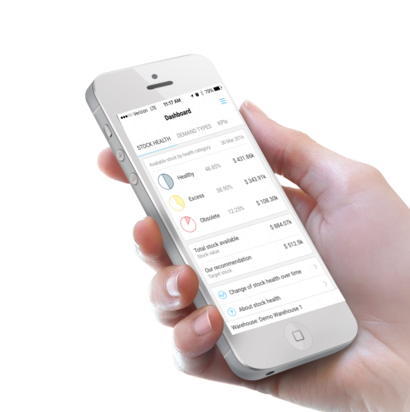 Source: eazystock.com
---
How Mobile is Holding Up Retail's Omnichannel Reality
How are retailers transcending the retail omnichannel model and using mobile to unify their branding efforts, sales, and customer engagement programs? Why is mobile so important?
Detailed in this whitepaper:
How convergence of online and physical is changing
Are store associates prepared for customer expectations?
How to harness mobile to provide in-store insights