In In today's increasingly changing, uncertain and globalised environment, it is necessary to have the right strategies to improve competitiveness and attract the best talent. To achieve this we must focus on Employer Branding. The trend is that employees choose which company they want to work for and not the other way around. So it is essential that you build a great work environment that encourages talent to join.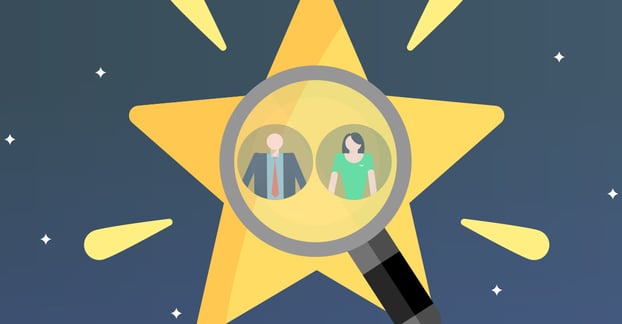 It is vital to the success of an organisation to focus on the needs, motivations and experiences of employees. At Atrivity we know this really well! For this reason, we have compiled the 5 techniques + tools to keep the best talent during this 2020.
🏋🏻‍♂️

Encourage professional growth There is no greater happiness than achieving the goals you have set. Motivating employees with a career plan and professional progress will encourage the retention of talent. We all dream for a promotion! The essential habits to get your employees showing their full potential are:


Carry out continuous training to increase knowledge and learning.
Letting employees take care of big projects.
Their opinion counts, allow them to contribute with their ideas in certain fields and improve the working environment.

At the same time, don't forget to transmit the mission, vision, values and corporate culture. Making the organisation been known better will make employees feel more committed.



🕹️Gamification
Using tools that put employees at the centre of attention is indispensable. The gamification and the use of game techniques helps the area of human resources to promote productivity, learning and motivation among users to achieve their goals.


According to a study conducted by MarketandMarkets, the use of gamification in companies will increase by 100% by 2020, for 11 billion dollars. This makes it clear that gamified techniques improve companies and products engagement, thus increasing employee loyalty!
Atrivity: There are solutions like Atrivity that allow you to offer employees all the training content in small pills that will help the successful absorption of knowledge. In addition, with this same tool you will be able to communicate to your team any important information or news and later evaluate the learning results and reinforce the knowledge gaps.
💞

Internal Lovemark

Make your employees fall in love with your company! Day after day, human resources and marketing departments are working together to develop an internal lovemark. What is it? It is about attracting talent by defining the final worker in accordance with his/her objectives, needs, professional projection, etc.

It is a concept similar to the buyer person: the imaginary of the final client who is going to consume our product and goes beyond the age, sex, location, etc. It will make the employee fall in love with the company and choose it above all because it fits like a glove to their needs, objectives and professional projection.

But... How do you build an internal Lovemark? Here are the points to follow:
Create a good working environment that recognizes the achievements of workers.
Encourage teamwork, which will motivate a sense of belonging and better communication.
Carry out periodical sessions of team building and business coaching processes. This will help to transmit a conscious leadership, taking into account the different motivations and emotions of the employees at the same time that they are listened to and understood.
Include individual and team game dynamics in which the objective is to reinforce values and knowledge about the company, strengthen ties between colleagues and generate a relaxed atmosphere while teaching important concepts.
Solutions like Atrivity, have a perfect fit and fulfill the objective of making the employee fall in love 😍😍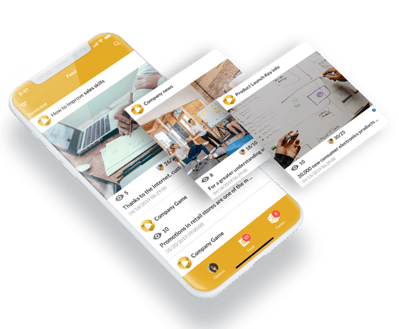 🗣️ Communicate Bi-directionally
Communication within an organization is vital, but when you do it, it's important that it's not just to give feedback on a bad job, but to reward employees for their good work - even more so! In this way the employee will strive to achieve the best results and quality of work.
Worry about getting feedback from employees as it will allow you to know their opinions, feelings, fears, insecurities or other needs... The tools we recommend to use for constant communication are:
Slack: An application that allows you to communicate and transfer files with your entire team via private channels and chats. Using mail is not always the best option!
Mailchimp: A tool that allows you to send newsletters or circulars to your employees. In addition, you can create templates, corporate emails, web pages, dynamic designs to get closer to your employees and to transmit the business culture.

Competitive 💲

alaries All the above points will not work if you do not offer adequate salaries in relation to the work performed. It is just as important to provide continuous training, personal development plan and bet on team building sessions, as it is to offer competitive salaries.

It is not a secret that money is a basic element to be able to satisfy the first two primary levels of Maslow's pyramid: physiological and safety needs.

Another way to keep talent is to make life easier for the employee inside and outside the company. By allowing teleworking, flexible working hours and paying for certain services such as transportation or food.

Conclusions on the 5 techniques + tools to captivate the best talent
We find ourselves in a globalized world in which to retain talent in your organization has become a necessity to build an ideal work environment for employees to fall in love with.

In this way, we encourage you to motivate your employees in the year 2020 by means of professional progress plans and to introduce gamification in your training and communication processes. Without forgetting the possibility of offering flexible hours, conciliation policies and competitive salaries.