Success in today's economy relies more on speed than size. Moving from traditional to innovative microlearning strategies will drive faster knowledge absorption and quicker reinforcement training leading to improved rates of employee engagement. Learn how to boost employee engagement with microlearning examples.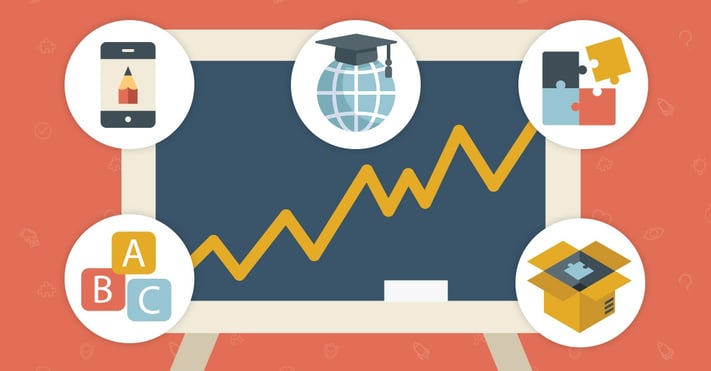 Fluctuating work environments demand employees fulfill responsibilities quickly. This effectively makes traditional training methods cumbersome and time-consuming. Shortening the learning curve for new hires or for retraining brings employees up-to-speed to meet market pressures. Microlearning responds to this reality by delivering bite-sized, concise information needed for effective knowledge transfer with employees reaching high performance in less time.
Microlearning adapted to today's workforce
Employees, just like anyone, struggle to focus on single tasks for long periods of time. Delivery of small bits of information through channels already highly adopted by consumers will result in greater employee engagement in critical training activities. As digital technology adoption rates shorten where high connectivity is on an upward trend, it is crucial to create learning environments that move at an equal pace.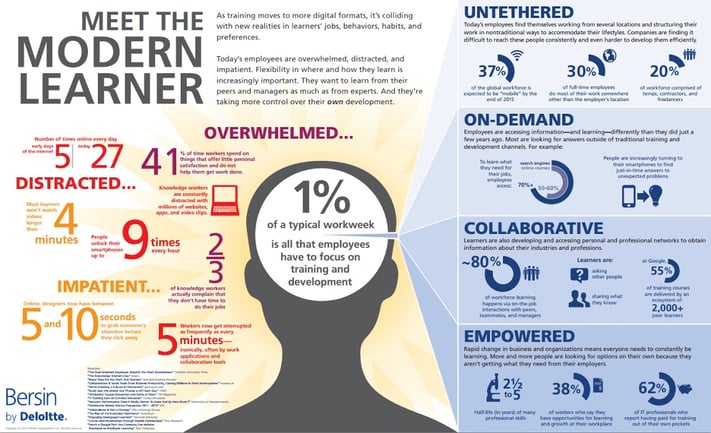 Source: Deloitte
Connectivity through devices, mobile apps and collaborative platforms push us deeper into the digital age, while user demands grow for more relevant, time-saving engagement to match narrowing attention spans. Employees look to be empowered with the desire to perform quickly and expect employers to enable this transition into being a valued member of the business. Microlearning further opens up the opportunity for employees to resolve challenges and discover answers on their own.
Here are 5 microlearning examples of how to use bite-sized training for greater employee engagement:
1. Dealing with diminishing attention-span
Attention spans are short these days, there's no denying it. Breaking down learning objectives into relevant microcontent responds to this crisis, and feeds the demand for meaningful content. Trainers are tasked with preparing content for microlearning. The goal is to match skills to the bigger business or learning objective. The Atrivity methodology uses a mindmap to arrive at the specific skills or knowledge in a micro-content format. It's how you can take a mess of briefs and turn them into digestible bits.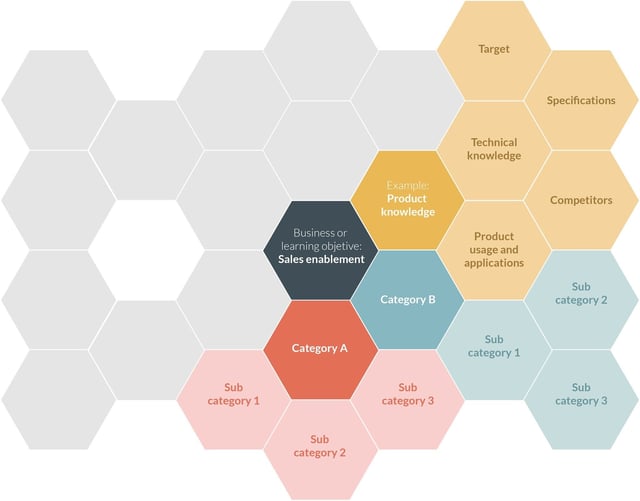 Using the methodology, our customer success team partners with trainers, or whomever is administering a corporate learning project, to identify 1) the business or learning objective, 2) areas of knowledge and finally, 3) defining concrete skills. The more precisely skills are identified relevant to job performance, the easier it will be to transmit in microlearning content.
2. Use microlearning to meet your mobile employees
According to the Microsoft Attention Spans Study (2015), millennials express "When nothing is occupying my attention, the first thing I do is reach for my phone," compared with only 10% of those over the age of 65. With courses and training modules broken into bite-sized pieces, the employees can absorb new information on the go. "Companies that use microlearning for employee development are 1.9 times more likely to enable employees to access content from mobile devices" as stated by the Aberdeen Group. It means they can access and read content at downtimes, while waiting at the bus stop, sitting in a restaurant and so on. Since mobile learning is possible, the content can also be shared on social platforms, as online posts, emails and in certain cases, as chat sessions.
3. Available whenever and wherever employees are ready
Deloitte cites that "the concept of a "career" is being shaken to its core, driving companies toward "always-on" learning experiences that allow employees to build skills quickly, easily, and on their own terms."Learners benefit a great deal when they get information right at their fingertips and without having to search for it. The information is available in nuggets, on demand. Information can be updated, or reminders sent periodically, which increases engagement. Learners can be assured of timely knowledge at all times. Available anywhere, anytime, when the employees are most receptive.
4. Games are microlearning
Research conducted by Dianne Dukette and David Cornish (2009) lead to the conclusion that you only have eight seconds to get employees' attention. If the instruction or information that you're presenting takes more than 20 minutes, you've lost them. Games, by design, provide instant employee engagement with immediate results, rewards, recognition, social and competition components. Microcontent with a clear goal is easily adapted to gamification. Games can be delivered remotely or live.
5. Reinforcement and follow-up in small packages
Reinforcing and supporting new kinds of behavior following training sessions maintains employee engagement and provides variety in their everyday tasks while contributing to dynamic company culture. Microlearning is highly adapted to delivering relevant doses of reminders of key skills or increasing performance while on the job. This approach offers an optimal variety and balance that keeps participants engaged throughout all phases of learning. The most important factor to consider about today's employee is eager to have a positive effect on the organization and perform quickly. Employee engagement is vital to the ultimate success of your employees, and by extension, your business. Training delivered in a format adapted to their natural behaviors will keep employees engaged contributing to the long-term health of your business and impacting employee performance.