Yes, internet-based shopping has taken over the modern retail world, but has the physical store really become obsolete? Prior to the advent of online sales, the term "brick-and-mortar store" wasn't even relevant as a comparative concept. Times have changed radically, however, and retailers are scrambling to balance demand for the conveniences of online shopping with the 76% of consumers who still prefer to purchase clothing and apparel in stores. To make this possible, business must discover how to make effective use of omni-channel communication.

This problem can lead to some major headaches for players along the retail value-chain: from headquarter strategists, down to sales managers trying to determine the best ways to train sales reps. Here, we explore the role of omni-channel communication in this complex system and what retailers can do to foster a symbiotic relationship between online and in-store retailing.
The enhanced role of in-store data production
Omni-channel communication now allows retailers to seamlessly connect with their customers. This communication may be online, in a brick-and-mortar context, or most likely, some combination of both. A push towards omni-channel communication can be troublesome for most companies. Despite this, the shift can yield unexpected ancillary benefits, such as a massive uptick in mineable data.
To be clear, retail stores are by no means an outdated practice. Depending on the category of product, there have been varying degrees of implementation of the online shopping experience. Nearly 92% of food and grocery shopping, for example, is still being done in brick-and-mortar stores.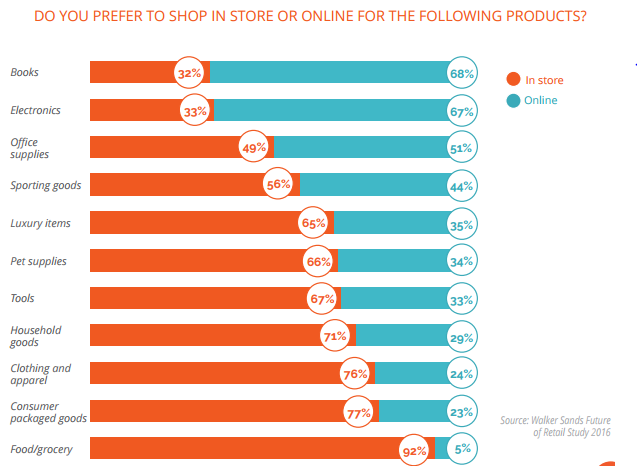 Source: walkersands.com
So what's the impact on communication of this omni-channel merger of online and in-store shopping? A massive increase in data production. Manufacturers are installing crowd-tracking systems, beacons are reading digital customer profiles and triggering targeted promotional messages, and programmers are designing ship-from-store delivery systems. Result: a massive data pipeline, flowing both ways, from headquarters to the shop floor.
But are your sales reps aware of that data funnel and trained on how to take advantage of it?
Your sales reps are now research scientists
With the constant connection between retail outlets and headquarters, feedback goes downstream as well as upstream. More than ever, it's realistic for retail strategy to be informed by activity in stores, in real-time.
This gives sales managers and sales reps a very different role than before, where they now form a part of the decision-making fabric of strategy.
Case study: Nordstrom
Nordstrom recently rolled out a mobile POS system connected to the company's entire inventory. This allowed sales reps to easily check if an alternative size or color of an item was available elsewhere, while also allowing headquarters to capture data on who was buying certain products and at what times. Nordstrom credits the new system for a 15% annual increase in retail sales.
Retail as a (data) experience
Research shows that consumers are spending proportionately more on experiential purchases such as restaurants and vacations, than on basics such as clothing and consumer products.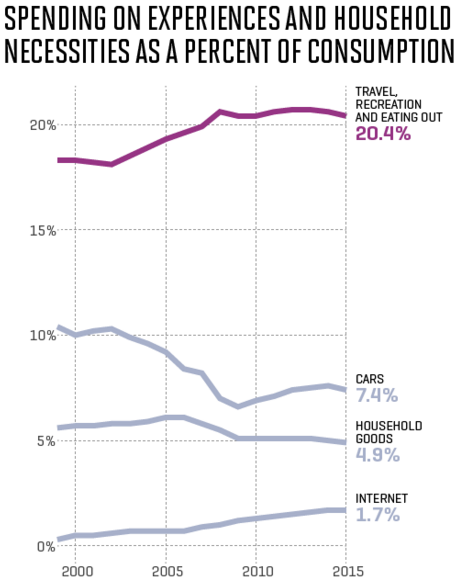 Source: fortune.com
Retailers are not blind to this trend, and recognize that they need to generate an enticing in-store shopping experience to stay relevant.
There are a number of ways that retailers are making sure to keep the in-store experience alluring. These options include ship-from-store, exclusive in-store discounts or products not found online, and adding customer profiles that are only accessible in the shop.
Case study: Burberry
Burberry offers a classic turnaround case from stodgy retailer to digital frontrunner. Under a seven-year transformation project, Burberry combined the best of the digital space with its traditional brick-and-mortar retailing. Many of their stores provided an immersive multimedia experience, which had a positive impact on their bottom line (see chart below).
For example, some products were fitted with an RFID tag that triggered a video highlighting the piece's craftsmanship. Real-time data was captured from that customer contact, and communicated back up to headquarters, where it could be spliced and built into strategic decisions.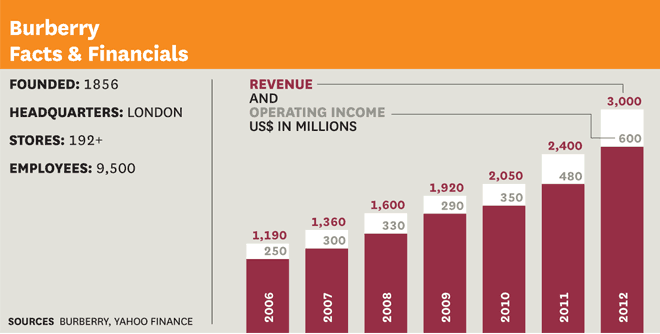 Source: hbr.org
New frontiers- virtual reality?
The ultimate in omni-channel blending is virtual reality, and consumers are ready. In fact 63% of shoppers commented that they would be interested in trying on clothes in a changing room equipped with VR technology. Customers would have a unique virtual try-on session while they are still physically in the store.
Additionally, with 57% of consumers choosing clothing and apparel as their preferred category for shopping using virtual reality, a real opportunity exists for retailers to channel real-time feedback. Omni-channel communication would be possible both down to consumers (e.g. cross-selling suggestions) and up to headquarters (e.g. no consumer who tried on shirt 'A' in the store ended up purchasing it).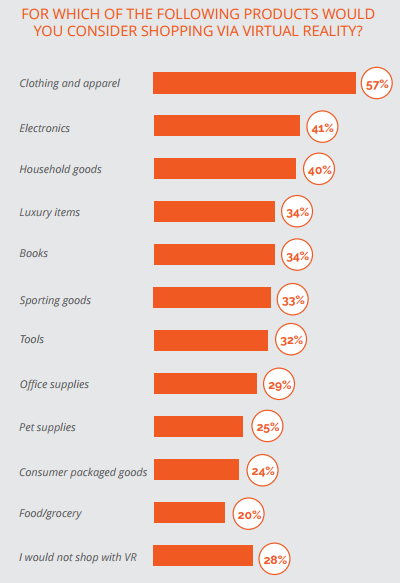 Source: walkersands.com
Conclusion
POS ordering systems, such as mobile apps with easy connections to online ordering systems, will mature to seamlessly join the physical and virtual shopping experiences. According to one study, 77% of millennials stated that they preferred to buy online from stores that still maintained a brick-and-mortar option.
This unification and omni-channel communication will serve to create new data sets and metrics for businesses, while offering sales managers and sales reps the opportunity to provide additional information to decision-making individuals in headquarters.
---
How Mobile is Holding Up Retail's Omnichannel Reality
How are retailers transcending the modern retail omnichannel model and using mobile to unify their branding efforts, sales, and customer engagement programs? Why is mobile so important?
Detailed in this whitepaper:
How convergence of online and physical is changing
Are store associates prepared for customer expectations?
How to harness mobile to provide in-store insights