One of the consequences of the health crisis caused by Covid-19 for companies is the non-viability of carrying out a large part of actions planned in person. In the current situation most employees and some of our clients are teleworking, which makes it difficult to maintain good communication. Transferring face-to-face events to the digital world to create an interesting and innovative new experience for all your collaborators is more important than ever.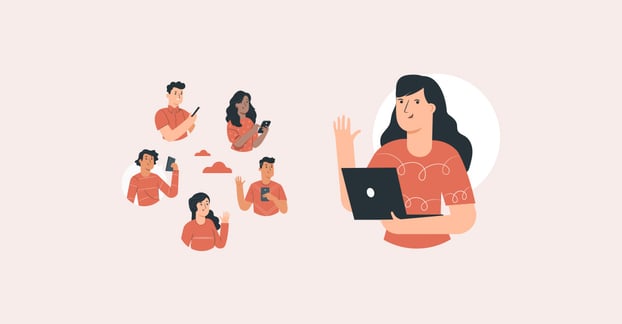 At Atrivity we are aware of the huge challenges that organisations face in digitizing part of their internal and external actions. For this reason, we have compiled a list of 5 keys to the digital transformation of your events so that you are able to strengthen cohesion, a sense of belonging and reinforce your team. Enjoy reading!
#1 - Adapt to the new virtual stage
We are immersed in an unprecedented situation in which the B.A.N.I. scenario of uncertainty for companies and consumers dominates. One of the keys to managing the economic crisis is to invest in the digitization of company environments and provide transparent communication. As we have already mentioned, a large part of the workforce is remote and, moreover, on many occasions the only way to reach the end consumer is through online channels. So how can you adapt to a new virtual scenario?

The digital world offers you a wide variety of tools that allow you to break down geographical and time limits so that you can address people from anywhere at the same time! It is of vital importance that you invest in communication strategies that motivate cohesion, and transmit the culture and values of the organisation. Some examples of actions you can implement are: webinars, online workshops, roadshows or team building.
#2 - Use appropriate digital platforms
Once you have started your digital transformation process it is essential that you choose the right tools to take your internal and external events to the next level. Today, you can find a wide range of applications that allow you to digitize your actions but are not capable of storing data to help you improve. One of the key points for business progress is to apply a digitization that provides relevant data to organise and analyse the result obtained from events.
If your intention is to hold remote events on a regular basis you can opt for platforms such as Zoom, GoToMeeting, Hangouts/Google meet or Skype. You can also promote your digital event through social networks as an addition to emails that employees often never get to open.

Source: meetmaps.com
#3 - Give prominence to interactivity
After digitizing parts of your company and being clear that digital events are here to stay, you might think that everything is done. To achieve the desired success in your communication strategies it is essential that you add a different element to your events, one that provides interactivity, dynamism and at the same time, offers you relevant data about the actions you have carried out. It's the only way to progress!

Digital events have to be easily accessible from a mobile device, allow attendees to interact with each other, use more content in audiovisual format (video) and portable technology will start to change the experience seen in an event. In addition, "push" notifications before an event will reinforce the promotion of your action by increasing the number of registrations. It's important that you schedule different original messages as a reminder to increase effectiveness, attract attention and provide necessary information. Make it worthwhile to share the experience of your event and offer an excellent online experience.
⭐Atrivity's example:
After each remote session it is difficult to know if the members have really paid attention or understood the content. Thanks to digital tools like Atrivity you can send a challenge of just 30 seconds in the breaks between speakers, allowing you to measure the level of understanding of each session in real time! In addition, at the end of the event you will be able to carry out a final battle of 30 minutes in which the participants can challenge each other with questions previously asked and increase their level of learning.

#4 - Digitize your stands a

t conferences and trade fairs

It should be noted that the arrival of the Covid-19 does not imply that 100% of the events will be transferred to the virtual world. On many occasions the events will be held in person with technological innovation that improves the experience of those attending, while complying with current health measures. What kind of technology can be implemented to surprise participants?

Some examples are the IDStand, the NFC technology in the accreditation or the introduction of gamification tools to bring that special or surprising element to your events. All major crises offer opportunities and one of them is the digital transformation of events in a hybrid way: technology will be focused on offering a unique experience to the attendees (virtual reality or artificial intelligence) and the events will be live.

What if your next events are 100% digital? Use gamification to create awareness, direct the public to your virtual booth and measure the understanding of key messages, as DTI did at the 28th International Congress of the Virtual 2020 Transplant Society.
#5 - Reshape your internal communication channels
In times of high uncertainty, one of the biggest mistakes that can be made in crisis management is a lack of communication and transparency. Not announcing decisions that affect the company can lead to a lower performance of teams. Therefore, it is essential to keep employees, customers and suppliers informed. How can you innovate your internal communication?
An excellent way to keep your audiences informed and to reach all of them regardless of where they are is through webinars. This is an excellent way to avoid them having doubts about their future or that of the organisation. But that's not all! It's very important that you ensure the understanding of information, so you could introduce gamification as an element to measure the knowledge acquired, energize the event and subsequently strengthen those areas less understood.

Thanks to mobile applications such as Atrivity you will be able to send questions associated to the content explained throughout a presentation, evaluate the knowledge in real time of the participants through detailed reports and detect the knowledge gaps that can be reinforced in the following days. These types of initiatives are essential to overcome uncertainty, overcome stress and not be paralyzed by fear of lack of work activity and income perception.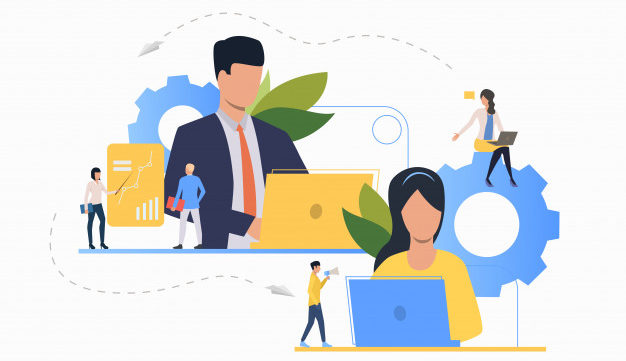 Source: valuexperience.com
Atrivity's team conclusions
The era of digital transformation is a great challenge for many industries, but at the same time, the digitization of events offers a number of opportunities for all those organisations willing to extend their reach and experience beyond the offline world. Digital transformation is here to stay and organisations must accelerate the process of technological adoption to adapt to the new hybrid reality of post-Covid-19 events.
Why Atrivity is what you need?
Memorable ending: Atrivity breeds healthy competition. Your attendees engage as they challenge each other, building knowledge up until to an epic final battle which puts the players to the test on key messages and gives them an unforgettable and funny end to the event.
Extend the event experience: reinforce learning and expand on the post-event experience by communicating with your audience and strengthening key messages.
Awareness generating: Atrivity is an audience interaction tool that helps to create a buzz when promoting pre-event and also attracts attention to your booth during. It offers something unexpected but intriguing to attendees.
Keep their attention: adding an Atrivity game is a highly effective way of keeping attendees engaged, interested and learning throughout.
Mobile, fun and user-friendly: we understand that not every attendee is tech savvy. Our mobile app solution is easy to use, fun to play and provides the players with clear signals of how and when it should be used.
Communication channel: events rely on networks and meaningful connections to prosper. Our gamification app allows you to keep an open channel of communication between your brand and the attendees.
Automatically assess and measure: the extensive Atrivity analytics feature gives a clear picture of key message comprehension. Post-event surveys can also be embedded to easily gather feedback.