People like to play games. We'll stop for a moment to disconnect, feel accomplished, be entertained or just relax. Gamification is impacting business in a big way. Marketers and training leaders are leveraging the power of games to engage employees, improve customer experience, build team dynamics, and gain market insights.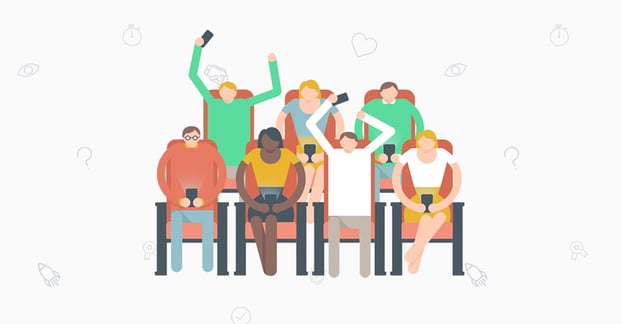 Game mechanics like rewards, points and scoring in the workplace motivate people to participate. They take the time, often downtime, to click, register, download, purchase, compete, and share-- all to kill time, feel accomplished and be entertained.
Game mechanics psychology studies point to the basic human needs satisfied through games: 1) achievement and advancement, 2) social interaction 3) immersion and escaping real life. Organizations use core game mechanics to garner customer loyalty and improve employee motivation.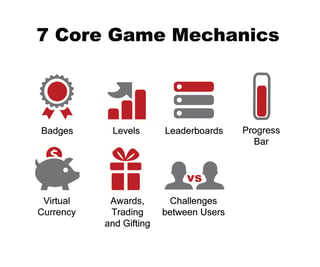 There is almost no airline that doesn't have a loyalty programme and access to special offers to top customers are a common practice in retail sales. Online customers register to access first-time purchase offers.
By 2015, 40 percent of global 1000 companies were already using gamification strategies to get employees more involved and committed to their daily responsibilities.
When tied to relevant KPIs, customer behaviour and employee goals, gamification helps companies incent the behaviours that drive powerful improvements.
Gaming isn't just addictive because it's fun to use technology at work. It's addictive because it's psychological. It plays to our desires to compete, share, get recognized, and be instantly gratified by a job well done.
Gamified Quiz for Employees
Following product launch events and self-learning training modules, Gamified quizzes and knowledge assessments are a fun way for learners to test what they've absorbed.
With Atrivity players race the clock to answer key questions complemented by images. Players can launch challenges against other players and leaderboards keep track of ranking. Supporting html-based images, videos and supporting docs promote learning and knowledge retention.
Top pharmaceutical clients use Atrivity to onboard new hires and reinforce product and scientific knowledge. The added entertainment factor increases engagement, promotes employer branding while increasing knowledge retention.
On average players show a 26-percent increase in knowledge and as high as 59–percent increase with participation rates averaging of 90-percent.
Lively Competition that Promotes Teambuilding
A global retailer of everyday, wearable quality fashion jewelry runs day-long trainings for sales teams. Sales associates and managers follow intense product knowledge and sales techniques sessions. The day ends with a competitive product knowledge mobile-based trivia game.
Participants play in teams and challenge each other for the highest ranking position. The trivia game includes curated training content in question and answer format with limited answer time.
Teams challenge each other with real-time scoring. The excitement builds as the leaderboard displays the changing scores. The public recognition, badges, moving rank positions and limited amount of time work to create light competition, collaboration while the challenge themselves to recall the day's key takeaways.
Increase Quality Compliance and Motivate Employees
The ninth largest petfood company sought a way to innovate and increase knowledge retention in compliance training. Compliance is a topic that needs to be covered, but difficult to deliver. With Atrivity training managers engaged employees in what otherwise is a boring and unmotivating topic.
Their employees challenge each other to beat scores. This approach increased engagement, built positive employer experience, and increased knowledge retention while meeting the expected quality requirements.
Contests with Rewards for Customers
Nike gets runners are competing for tangible and fun incentives. NikeFuel brings together a community of over 18m runners to post times, visualise progress, unlock awards, and share success.
People are motivated by special rewards in offers, early access to products and events. Participants gain recognition and are challenged to meet personal best or with friends and family. Nike gains customer insights from interactions with products and offers.
Why Gamification engages learners
Promotes friendly competition.
Sense of achievement in learners.
Engages learners to achieve the desired behavioral change.
Motivates learners to take action, thereby influencing their behavior.
Engaging Rising Consumers
The PINK line of lingerie retailer Victoria's Secret targets the 18-35 audience. The PINK Nation app combines ecommerce with fun games and contests. Victoria Secret delivers the first reward of an initial offer with the app download.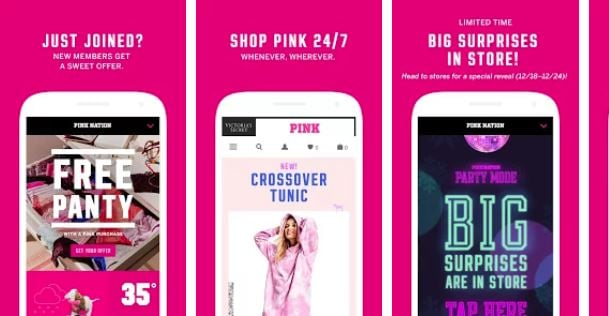 When in app, users can play quick games of finding items and win prizes. Stickers are downloaded to use in other mobile applications that promote branding. Marketing gains insights as users vote for best looks or products. Sales increase with offers, cross-selling and fun ways to engage with the merchandise.
Organizations are increasing employee engagement and improving the customer experience to impact branding, sales, and the bottom line.