20,000 new consumer electronics products are introduced at CES 2017 alone, but launches shouldn't have to wait a full year to showcase your product. For your next product launch to take off, gamify sales training to shorten the time associates need to be productive and bolster sell-through rates.
If you're not Apple or Samsung you need to create sustainable market momentum. Building customer trust, preparing distribution channels, and empowering sales associates are key to meeting ambitious sales targets set by HQ and manufacturers.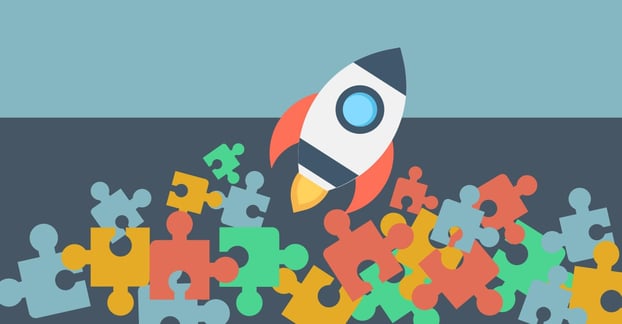 The in store channel is still preferred over online when it comes to purchasing consumer electronics. Price Waterhouse Coopers research shows that 51% prefer to buy in store with 43% preferring to purchase online.
To leverage in store customer contact, new product knowledge and sales training are key to creating a positive shopping experience. Sales associates who are skilled will tie product features to consumer value to maintain interest. Customers are quick to turn away from features that don't benefit them.
Knowledgeable sales teams will see a greater impact in customer trust and on the final success of new products. Sales managers who find ways to keep sales associates engaged, informed while reducing time from the salesfloor will have their teams perform more quickly.
Gamify sales training for product launches to maximize floor time while reinforcing key knowledge. Consumer electronics brands, manufacturers, retail directors leverage fun
We've gamified the Apple iPhone X product knowledge to show you how it works.
The Atrivity app supports:
microlearning content or easy to digest bite-sized topics
simultaneous distribution of training content
communicate pre-approved product knowledge
reinforce key concepts
minimize time away from the sales floor

Millions of consumer electronics shoppers prefer the in-store shopping experience. 8% of US shoppers do not research this category at all – that's 25 million consumer electronics buyers - largest number of any country. Shoppers in Australia (68%), Belgium (64%) and Philippines (63%) show the highest preference for purchasing this category in store.
Here are key topics to gamify training for a successful product launch.
Product knowledge training
New product launches are a great excuse to get customers in the door. The new product draws new and loyal shoppers to stores. Buyers rely on sales associates to guide them through why a product will fit their needs.
In store shoppers want expertise. 78% want sales associates with a deep knowledge of the product range.The in store experience provides touch, feel, and product demos. Train sales staff in the features and how they work to make customers' lives better or easier.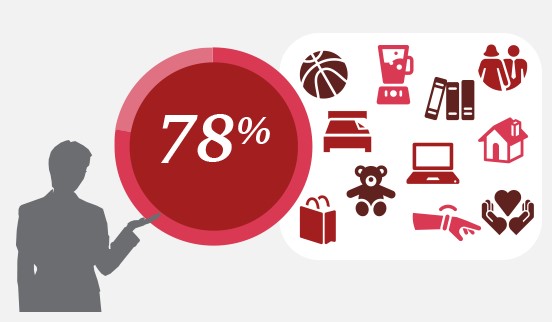 Prepare and reinforce sales techniques
Cross-selling and upselling techniques are lifelong techniques that every sales associate needs to master. Expertise in sales skills support the personalised customer experience shoppers want while increasing ATV.
Reinforce customer relationship building over transactional interactions. Sales managers who invest in keeping a customer who is already loyal builds long-lasting trust and return customers. PWC reveals that 61% of shoppers are loyal – they know what they like and buy it most often.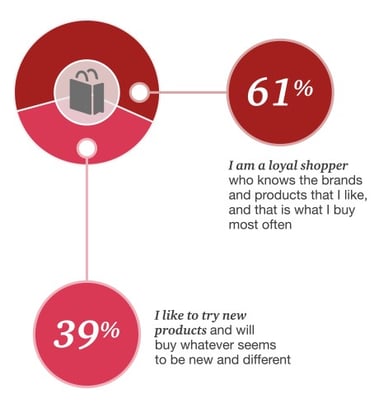 Consumer tastes and needs
Create scenarios with consumer types and which benefits would match those profiles. According to Forbes Technology Council, consumer electronics shoppers don't actually care so much about the technology. They look for benefits over any innovation or feature of consumer electronics.
"The extent to which consumers care about specific technology is the extent to which it benefits their lives." Test sales associates' and customer care agents' knowledge on their ability to match feature to consumer type or concerns. Include questions that help customer-facing staff to get information from shoppers that lead them to the right product recommendation.
If something makes customers' lives easier, more fun, or more interesting, customers will adopt it and prompt similar technology to be built. This results in sales and real customer insights.
Competitors and market trends
A majority of shoppers do their homework before walking into a physical retail store. For consumer electronics and computers, 62% of global shoppers research these purchases online, while 28% prefer to do their research in store. Both types look to sales associates to be consumer electronics experts. Product knowledge is essential, market trends, substitute or similar product comparisos are powerful.
Sales associates impact sales through customer trust and expert knowledge. Train and test sales associates knowledge to build stellar sales teams that drive product launch success and higher sell-through rates.
Sources: Fast Company, Forbes, PWC