Today's retail landscape has managers chasing consumer behaviour trends to maximise results across all channels. To stay competitive up-to-date retail training is crucial for sales staff to influence shoppers and boost multichannel sales. Prepared sales people can increase sales up to 30% with the right knowledge and sales techniques.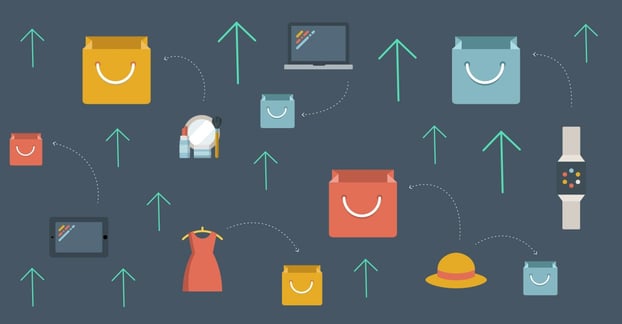 According to a PWC survey of 23,000 respondents, consumers visit both channels across all product categories at some point in the buyer's journey. Whether it's to confirm information from a different source, read reviews, compare offers or to make the final purchase, shoppers control the process and visit each channel at their convenience.
Shoppers who jump from one channel to another are more likely to buy. In fact multichannel shoppers spend 3 times more than their single-channel counterparts.
To make an impact on consumers' buying decisions retailers need to capture their attention at every stage. The right training will prepare sales associates to do their part in pushing the customer along every stage of the buyer's journey.
According to eMarketer 94% of all retail sales still take place in stores proof that consumers still consider in store a critical step in the purchasing process. Once in store sales staff have the opportunity to influence shoppers through conversation, reading non-verbal signals, do demos and show tangible products to offer highly personalised service.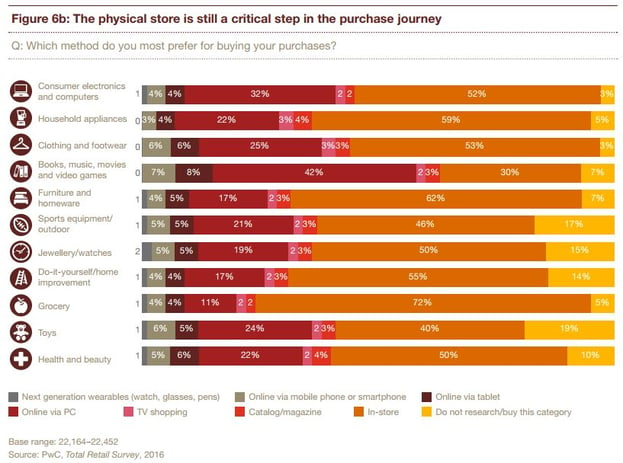 Employee training starts with structured onboarding, nurturing talent and continues with ongoing learning programs. A Wharton retail sales study shows that knowledgeable sales associates can increase sales by 23% due to knowledge applied in the retail sales process. In PwC study, each training module taken increased a sales associate's sales by 1.8 %. In our own experience with Atrivity, a training game app, we've seen employees increase knowledge upwards of 26%.
Retail training prepares sales staff to be experts and impact sell-through rates and increase average basket value. These key topics will give the knowledge retail sales people need to influence customers and reach their targets.
Sales techniques- suggestive selling, upselling, cross-selling are the basics to personalising the customer experience. These techniques increase average basket size at a typical rate of 10%, or 10€ on a 100€ priced item. Show which products pair well with which accessory or test knowledge on upgraded and premium features.
Product knowledge- Provide details on core products and key investment items or merchandise. Support sales staff to be experts in their areas. Give them the easy access to full product portfolios, services and unique features. PwC consumer survey reveals that the factor that makes the in-store experience better is sales associates with a deep knowledge of the product range, rated by consumers at 40%

.



Product demos- Train retail staff on how to perform product demos. Shoppers want to see how things work before they buy. Skilled salespeople will adapt the demos to each buyer profile and needs to gain emotional customer buy-in.
Customer journeys- Understanding where buyers are in the buying stage empower employees to identify shoppers' needs with a few simple questions. After gathering a few tips, good sales people apply the right sales techniques and product knowledge to give the personal attention that sway customers' preferences.
Processes and procedures- Give a review of loss prevention, inventory POS systems, auditing requirements to keep stores running efficiently and help to decrease stock shrinkage rates.
Leadership and talent development- A recent study concluded that 25% of retail sales leader success is due to technical skills, while 75% is due to how well they can lead a team. Train top talent to grow and drive the collaboration needed for the teams to reach their goals. A well-prepared leader will be more effective at building trust and relationships with team members.
Given the greater spending rates of multichannel shoppers, it's important to keep sales associates up to speed to deliver what customers demand. All touchpoints along the buyer's journey will impact the bottom line and drive sales. Retail is no longer a battle between digital and brick-and-mortar, but rather identifying how each channel supports the other to affect overall revenues.