Learning and development used to solely focus on compliance training. However, it has increasingly become a true leadership and management development and growth engine for career trajectories and impact on your business. In the meantime, only 27% of business leaders budget learning and development as a top concern, as the last LinkedIn Workplace Learning report (2020).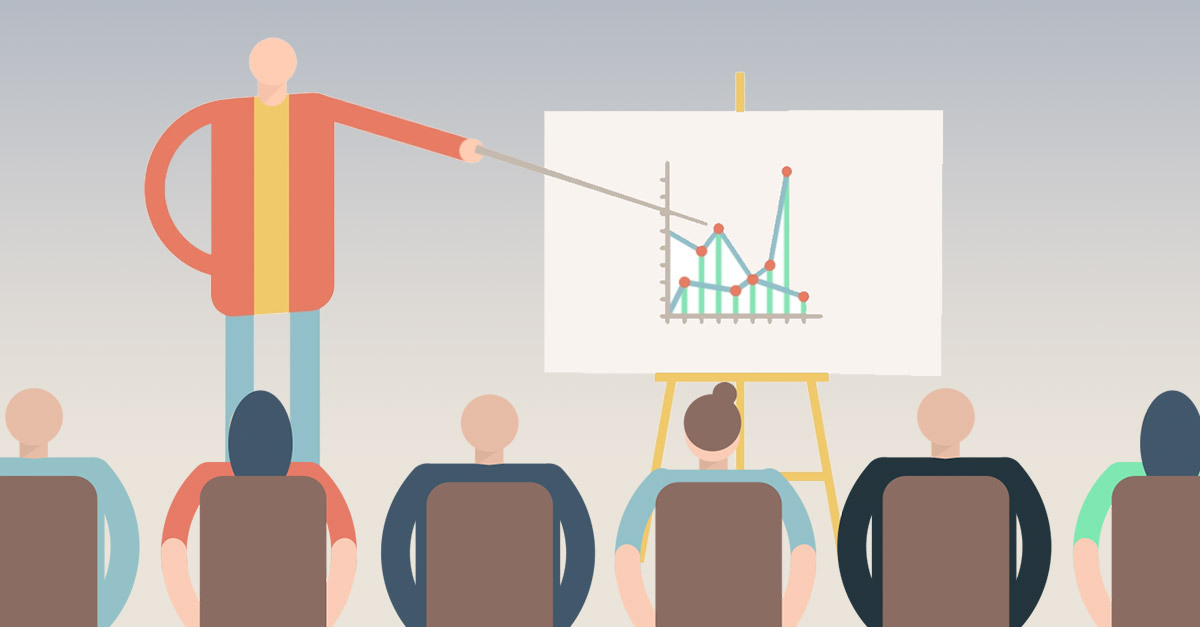 Learning and development budgets are continued to grow and more importantly: shift to online learning and training. In 2020, business leaders have been focusing on finding innovative ways to drive engagement, motivate managers and measure the impact on and outcome of online learning. In order to prepare for the revolution coming in the next years, when digital transformation takes over the global workforce, LinkedIn Workplace Learning report (2020) aims to find the answers to the following questions:
1. "How can learning leaders learn and engage executives to create a culture of learning?"
2. "How do learning and development professionals measure the impact of learning and how do they define learner engagement?"
3. "What should talent developers do to transform managers into learning champions?"
4. "How are other business leaders upskilling and reskilling employees to prepare them for what is next?"
As per our expertise-the gamification applied to learning and communication- at Atrivity we would like to add examples and 'tangible' solutions to the problems and questions above. Atrivity team has managed to gather as much information as possible and placed it in one clear overview for you to see and learn how to be prepared for the upcoming digital transformation in learning and development.
1. "How can learning leaders learn and engage executives to create a culture of learning?"
Driving engagement among employees and executives is a challenge for business leaders. In fact, it is the factor with the greatest impact on learning programs. Within this subject of driving engagement, getting managers to make learning a priority for their teams, topped the list, right above creating a culture of learning. Still, developers only spend about 15% of their time raising awareness about available learning offerings.
Source: AIHR Digital
For this and other reasons, we will keep it short: the best way for employees to explore new learning programs and hence making that small amount of time as effective and efficient as possible is: employee intranets, closely followed by email. Also, chat programs, such as Slack tend to work really well. Moreover, it is important to note that most learning happens during the week. All in all, considering that time is of the essence and a personalized learning experience is important, companies have to provide learners with the right learning, at the right time, without having to dig for it. Also, learners prefer to learn with colleagues, to exchange ideas, share insights and ask questions.
Here, gamification and gamified solutions can play an important role, because it is an effective way to activate managers by integrating learning into the rhythm of the business. One of the best ways is to create competitions between employees and managers, all together, to make those competition short, effective and measurable.
Atrivity is a platform that allows you to convert your training material into micro content and questions, set up trivia games in minutes, invite players and see a head-to-head competition and leader-board and review and analyze results in aggregate or individually. This way, companies get to engage employees, improve their performance and get better results in a fun way.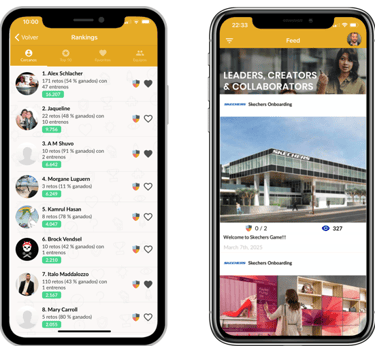 Source: Example of Atrivity Game Results Ranking

2. "How do learning and development professionals measure the impact of learning and how do they define learner engagement?"
Besides driving higher learner engagement, a consistent challenge for all talent developed is measuring impact. Shockingly, only a quarter of all learning and development leaders (and business leaders in general) do not measure learner engagement, but not without reason: measuring learner engagement is a hard nut to crack.
Nevertheless, this activity has been the top focus area for learning and development in 2020.
Evaluating
the effectiveness of learning programs
is the most important area of strategic focus, which is an interesting shift. Good ways to measure the impact of learning are watching course completions, repeat cystitis, frequency of visits and time spent on learning.
Measuring the effectiveness of learning activities has always been a challenge, but more and more we have gotten a clear vision on which KPIs to watch:
Time to proficiency
Knowledge And Skill Retention
Transfer Of Training
Impact On Organizational Performance Metrics
Employee Engagement
Net Promoter Score
Stakeholder Satisfaction
Important to note here is that there is no industry standard, as talent developers rely on both quantitative data from online learning solutions and qualitative feedback from learners to prove the value of learning.
However, we (again) have a simpler and more convenient way to get to the same result: Atrivity. As has already been mentioned, Atrivity enables business leaders to review and analyze results, directly after the game is over. The Atrivity Game Center slices your data and allows you to see who knows the most, who learns the fastest, which departments are lagging behind and what topics need improvement or revisiting. Measuring and analyzing this data to see progress, identify gaps and opportunities and make decisions is incredibly accurate and convenient, as it cross-references the data with your own sales performance records or efficiency reports to see value.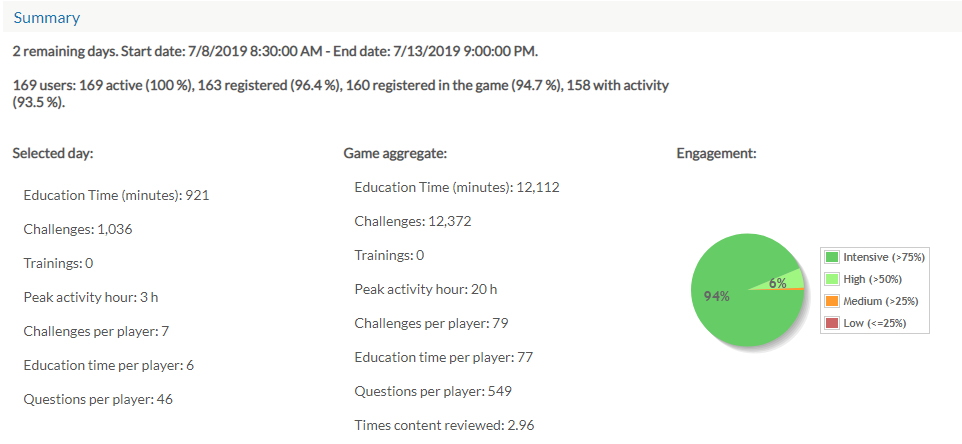 Source: Atrivity.com
3. "What should talent developers do to transform managers into learning champions?"
Today, the continuous emergence of new technologies offers a wide range of benefits, but at the same time it can negatively affect your organization when your workforce is not able to adapt at the same speed. A study conducted by PWC in 2019 shows that over 79% of CEOs globally are concerned about the lack of essential skills that their employees may have if they do not acquire up- to-date knowledge. This is a problem that can affect the growth of the company!
To avoid any serious setbacks, L&D leaders have been developing executive-led training courses, over the past five years. Why? They are a great example to other employees and encourage participation and professional growth. Nowadays companies have several ways to captivate the best talent and fulfill the objective of making the employee fall in love with the company.
Encouraging competitiveness among employees and creating a so-called ranking increases the commitment and participation rate of training courses and create a social effect between all the teams.
Fuente: RH Portal
One of the tasks that L&D professionals have to perform is providing appropriate digital tools for the training to be successful. One of them is Atrivity, an app that allows you to send personalized challenges from micro content and create individual or team rankings. You can train employees on product knowledge, technological advances, new work tools... And prepare them for a "return to normality" in a fun way!
4. "How are other business leaders upskilling and reskilling employees to prepare them for what is next?"
What to be prepared for is next? In 2020, the trend regarding training sessions will focus on soft skills, regardless of their functional role or how the technology landscape evolves. Why? L&D professionals no longer solely focus on technological skills, as their lifespan is very short (approximately less than five years). This generates an increase in the priority of soft skills such as leadership, creativity in problem solving and communication. One of the most complicated challenges that L&D professionals face nowadays is to continuously train the workforce in new skills.
According to a study by LinkedIn Learning, 99% of talent developers agree with the statement that companies that fail to address critical skill gaps in the next 3-5 years will experience a negative impact on their businesses. How organizations will be affected? Reduced growth, reduced customer experience and satisfaction, reduced product or service quality and reduced innovation.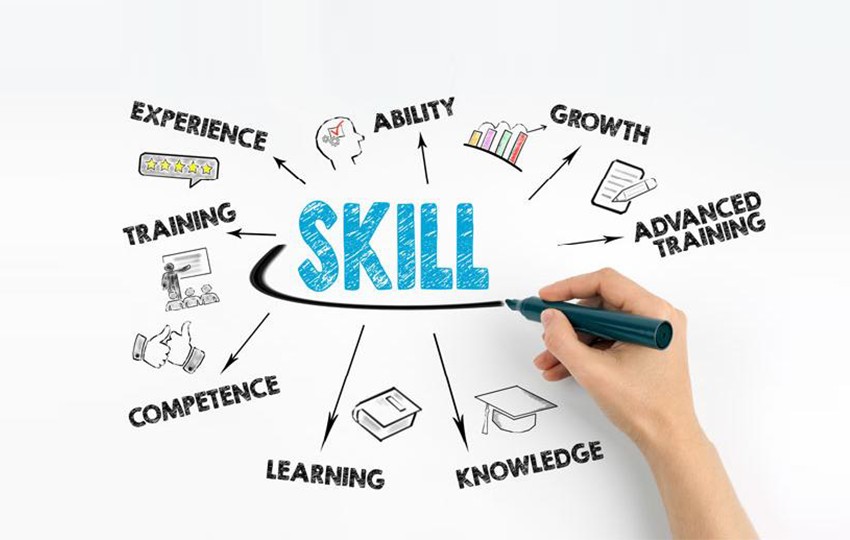 Fuente: Institute of Entrepreneurship Development
One of the simplest solutions to constantly update your employees from small doses of content is: Atrivity. A game-like application that allows you to create games in just a matter of minutes and train your workforce in a personalized way in real situations they can encounter without the need to stop operations. It is a fun way to develop and put those soft skills that need to be improved into practice!
Our conclusions in light of the above ...
The L&D area is developing throughout 2020. It is important to pay attention to this, in order to enhance the commitment of employees, motivate managers to lead training courses and measure the effectiveness of their programs. At the same time, they must actively conduct research, to find the skills most needed to cope with the automation and digital transformation taking place in their respective organizations.