The fashion, luxury and cosmetics sector has been severely affected during 2020 by the coronavirus pandemic and forced to change its business model overnight to survive. The key to recovery lies, in particular, in a progressive and accelerated conversion to omnichannel by strengthening digital channels. Specifically, companies such as Zara and Nike plan to close more than 1,200 physical stores and invest 2,700 million euros in the digital sphere. So what are the next steps?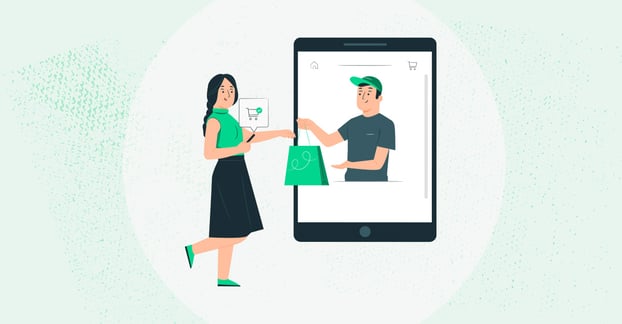 The global fashion sector has suffered a 93% drop in turnover compared to 2019, a factor that has exacerbated the industry's previously existing problems. In addition, physical retail has been under historic levels of pressure. In the US alone, between 20,000 and 25,000 shops are expected to close in 2021, more than double the number that closed in 2019. Is there a glimmer of hopeful light?
Looking ahead, the industry is expected to recover using the performance of digital channels as the main driver. In a survey conducted by McKinsey, 22% of executives say that digital channels will be the biggest driver in the coming year. In addition, government interventions are expected to partially offset the economic impacts, and international tourism is expected to recover. Against this backdrop, markets such as Asia-Pacific are expected to grow by 10% in 2021. On the other hand, Europe and the United States are expected to have a slower recovery, reaching pre-crisis levels from the third quarter of 2022.

It is worth noting that the big winners in the fashion sector have been fully digital retailers such as ASOS, FARFETCH UK, Revolve and Zalando, which have exceeded their 2020 turnover results by 35%. With all consumers confined to the home, the only way to shop was on mobile devices or computers. A trend that we at Atrivity foresee is here to stay. We want to do our bit by analysing the fashion, luxury and cosmetics sector and providing gamified solutions for leaders to implement in 2021. Let's get started!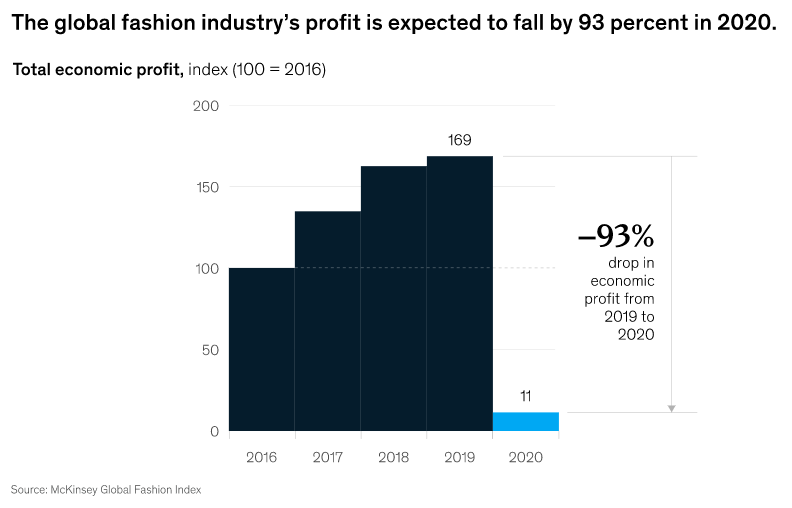 #1 - Diversity a must for Retail
We are currently going through one of the biggest social movements for fairness and justice, a fact that retailers cannot afford to ignore. Why is that? According to a McKinsey study, companies that do not make efforts to avoid discriminatory in-store and out-of-store advertising campaigns will suffer serious financial consequences. Companies such as Gap and Sephora, for example, have publicly committed to double the representation of African and Latino employees in the US by 2025. In a recent study, 75% of Generation Z consumers say they will not buy products from brands that run racist or homophobic advertising campaigns.
This is not a recent trend either, since 2018 it has become an important goal for many companies. What are the benefits of diversity? Having members of different cultures within an organisation brings a variety of different perspectives to problem solving, increased creativity and reduced employee turnover. HR expert Josh Bersin says that retailers with greater diversity in the workplace are 1.7 times more likely to be innovation leaders in the marketplace and make business decisions up to 90% more efficiently.
#2 - Leadership and team building
During the coronavirus pandemic many shop assistants and shop floor staff have been exposed to the virus but have not had recognition for their service. According to Shah Karim, CEO of SafeRock, the success of companies in the retail sector will depend on in-store support and employee training, as increased knowledge impacts ATV and UPT results. The digital transformation of the sector should not only be used to improve sales and distribution processes, it should also be used for employee training.
With corporate apps like Atrivity you can build solid product, collection and promotional knowledge to maintain confidence among front-line staff. In addition, the gamified app's extensive built-in analytics feature provides insight into knowledge gaps and information on the most unsuccessful questions and performance levels for further improvement.

#3 - Changes in customer behaviour
The Covid-19 crisis has not only hit the business economy hard but has also hit consumers' wallets hard. What are the direct consequences of this? The decrease in purchasing power of a large part of the population, coupled with global economic uncertainty, is causing customers to cut back their spending on the purchase of goods and services.
The fashion industry must make an effort to detect changes in consumer behaviour, increasingly oriented towards digital channels and questioning the ROI of physical shops. The average capitalisation of the fashion and luxury sector fell by 40% in 2020. Despite this, the coronavirus offers the fashion industry the opportunity to completely realign and reshape the sector's value chain, and to re-evaluate the values by which stocks are measured. We expect the themes of digital acceleration, discounting, industry consolidation and corporate innovation to be a priority.
Some of the trends most commonly used in the fashion industry to minimise the impact of the "consumer quarantine" are the increase in consumer shopping experience, non-seasonal garment production and the decline in wholesale. They are mostly the result of an acceleration of the inevitable, events that would have occurred in the future regardless of the pandemic.
#4 - Leading the consumer shopping experience
While we mentioned in the previous point that consumption is increasingly moving to digital channels, retailers must strive to accelerate digitisation plans in order to adapt quickly to immediate and changing needs. As omni-channel capabilities become essential, retailers must collaborate to deliver the best shopping experience. For example, speed of delivery (24h-48h); increasing 'shopability' through innovative apps or recreating virtual experiences within the digital channel. Here you will find 5 practices to lead the consumer experience.
What are the benefits to be gained? Retail leaders in customer experience will see a lower economic downturn, a quicker recovery and three times the total return to shareholders over the long term. In addition, the loss of traffic in the physical shop forces retail professionals to look for strategies to increase the value of the average purchase ticket and boost cross-selling of products. How? One of the fundamental pillars to achieve this goal is: train your sales team.
Solutions such as Atrivity offer companies the differentiating element to ensure the successful absorption of knowledge through game dynamics. This gamified application allows you to reach all plant employees simultaneously to turn them into complete experts and thanks to the knowledge map you have the ability to quantify the Return on Investment.
#5 - Productivity control
Productivity pressures for many retailers are nothing new, as many have responded to the growing demand for e-commerce by making more use of previously established infrastructure and systems. However, the downside to holding online inventory is a higher expense than traditional retail logistics. This is a barrier to the faster service levels now demanded by consumers.
This pandemic has shown us that more products and larger collections do not necessarily lead to better financial results. Companies must find ways to reduce their inventory, understand changes in demand and align inventory investments. They must be flexible each season by switching to the trends that are in demand.
#6 - Take advantage of supply chain opportunities
The key to delivering orders on time and solving inventory problems lies within the supply chain. That's no secret. Brands that make a strategic commitment to reshape the role of the supply chain in value creation will prosper in the long term. This sector faces a number of challenges, both in terms of the flexibility required to respond to market actions and reactions, as well as the enormous diversity of products handled.
The budget constraints for this complex change can only be solved creatively - how? By using mobile apps such as Atrivity, you can present all training content simultaneously to all employees and achieve seamless communication with channel stakeholders. Gamification helps to increase knowledge through intelligent repetition, increase engagement and transform channel sales reps into brand ambassadors.

#7 - Luxury brands will continue to exist
Luxury brands will continue to exist but in a different way to what we are used to. The coronavirus pandemic has forced luxury brands to offer greater access to their products through platforms such as Amazon, Target or Kohl's. Another common practice initiated by luxury brands is free shipping and in-store pick-up. Why hasn't this been done before?
Fashion and luxury industry experts, such as Emily Gerstell, say consumers trust digital marketplaces, but brands have been reluctant to do so for fear of losing reputation. Strong digitalisation offers the opportunity for brands such as Sephora to improve their product range and collaborate with other companies in the sector such as JCPenney to open 575 new shops.
Atrivity's team conclusions
There is no doubt that 2021 will continue to be a challenging year for retail due to the economic and health crisis caused by Covid-19, which is still causing great uncertainty in the sector today. Large fashion, luxury and cosmetics brands must make focused decisions on new opportunities such as digital transformation, flexible distribution channels and employee training. Companies that adapt their strategy to current trends are likely to emerge stronger and more prepared to make 2021 a complete success.