Nearly 66% of all drug launches don't meet pre-launch sales expectations, according to a study conducted by McKinsey & Company. For the ones that do, only 53% continue to exceed forecasts by the third year.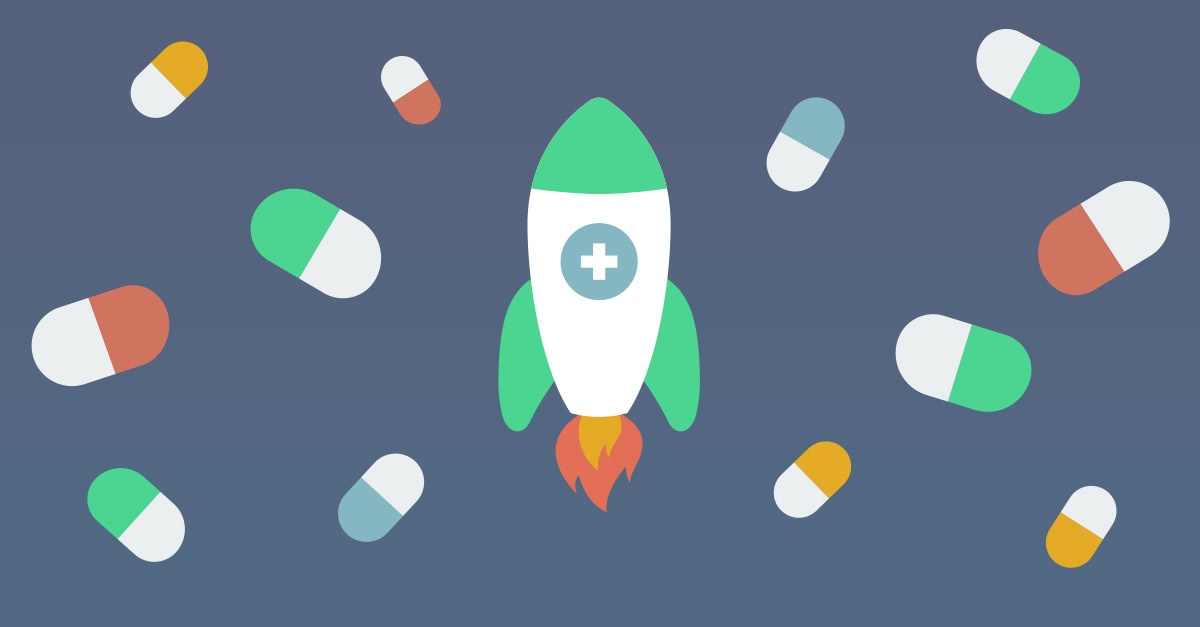 In a marketplace where the Food and Drug Administration (FDA) has approved 108 new drugs in the past three years, each drug launch should be optimized for success to take advantage of the current market opportunity.
Reasons for Failed Drug Launches and Sales Quotas
From 2003 to 2011, only 10% of drugs moving from clinical trials to the FDA approval process were approved. Fast forward to 2015, Forbes estimated that 88% of drugs were approved by the FDA. This sharp increase has opened up a massive opportunity for pharmaceutical companies to launch new products.
In the past, companies such as Somaxon, makers of an insomnia drug called Silenor, experienced massive failures due to lengthy FDA approval times. In Somaxon's case, it would take multiple FDA attempts leading to a $170 million loss in the process. By the time they went to market, their sales team was downsized in the midst of heavy competition.
A look at other failed drug launches reveals a similar fate: small sales teams burdened by cash depletion during the commercialization phase of a launch, ultimately leading to failed sales quotas.
High Patent Costs and Revenue Loss
Despite more FDA approvals, the pharma industry is still very cost intensive. R&D and patent costs have driven extreme consolidation over the past few decades. The top 30 pharmaceutical companies in 1989 had merged to just 9 companies by 2010.
Even with consolidation, top pharma companies still face steep patent cliffs and operating costs leading to revenue losses and budget constraints. As a result, sales teams are often stretched beyond capacity, impacting the success of pharma drug launches and sales quotas.

Source: pubs.rsc.org
Given these constraints, there should be an even bigger focus on utilizing innovation to help reduce operational costs and produce larger sales figures. Technology can help improve the sales pipeline, reduce marketing and research spending, and streamline communications.
A Changing Landscape for Sales Reps
Digital products and marketing tools have added a new dimension to the sales pipeline. A 2015 report published by Cegedim Strategic Data found that 25% of physicians are active consumers of digital communications to exchange information.
As face to face meetings become less necessary and sales forces continue to adapt, pharma sales reps need to stay ahead of the curve. After a scary stretch from 2010-2012 that saw massive layoffs in the industry, a more optimistic report from the Bureau of Labor Statistics predicts a 16% annualized job growth rate for pharma sales reps through 2020.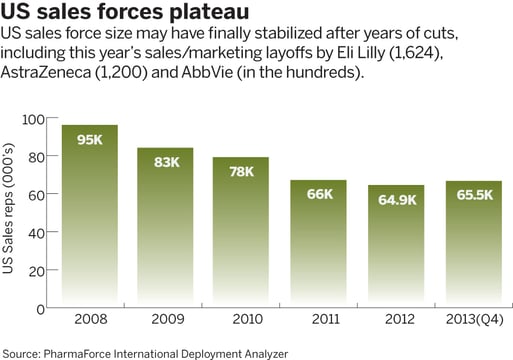 The issue is now less about growth and job security than it is about adaptation and value in the sales rep-physician relationship. Since the enforcement of the Sunshine Act, a financial regulation to increase payment transparency, some physicians have become hesitant to meet with sales reps due to increased scrutiny for any cash or incentive related activity.
DIG's Connected Physician Report found that 29% of US physicians agree that the internet has decreased their reliance on sales reps, but that 26% of the physicians surveyed went online after meeting with a sales rep. This is important as technological integrations should be a natural extension of current processes used by both parties. Sales representatives hold the chance to make this gradual shift by utilizing technology to drive productivity and convenience.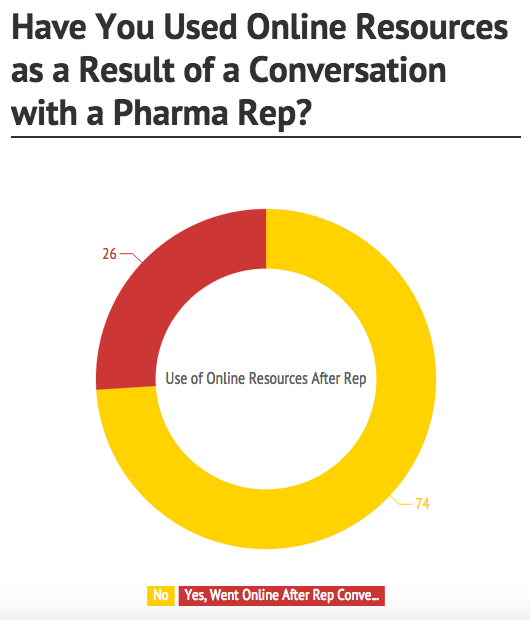 Source: pm360online.com
The Future Generation of Superstar Sales Reps
The future success of pharmaceutical reps depends on the growth and adoption of technology in the industry. The ability to recognize technological applications and adapt quickly will add another level of sophistication to the sales pipeline. Ideally, leading to more sales with less resources and shrinking sales teams.
The challenge is adoption and a seamless integration. Since late 2014, the average big pharma company has an average of 65 mobile apps registered in the app store, with a meager 6.6 million total downloads since 2008. There is a huge need for apps that are effective, add value, and are user-friendly. These can be focused on training, product knowledge sharing, reference tools, and sales support tools. If sales reps are more informed on their products, they are more capable of making sales and ensuring successful drug launches.
As physicians and sales reps become more mobile driven, there is a delicate balance at stake on both ends. Technology can be detrimental if not utilized properly, but when used as a resource rather than a replacement tool, it is a powerful way to enhance client relationships and drive revenue to hit those important sales quotas for drug launches.
Read the next article in this series: Do your pharma sales reps have the right training?
Optimizing Pharma Sales with Mobile Technology
With a $1.05 trillion market cap, how are today's world-competitive pharma companies using technology to accelerate and enable sales?
5 Benefits pharma companies seek in mobile apps
Do mobile apps really work to accelerate sales?
Pharma sales costs and trends
Atrivity case study: how to increase sales 20%
Key takeaways & statistics