Up until the past decade, measuring the success of an offline pharmaceutical event like a cycle meeting, or a sales kick-off, was extremely difficult. In the past, metrics used included word of mouth feedback and attendance figures for more quantitative data. In the pharmaceutical industry, product launch events and annual sales kickoffs involve a massive logistical expenditure, bringing together people and content from geographically diverse regions.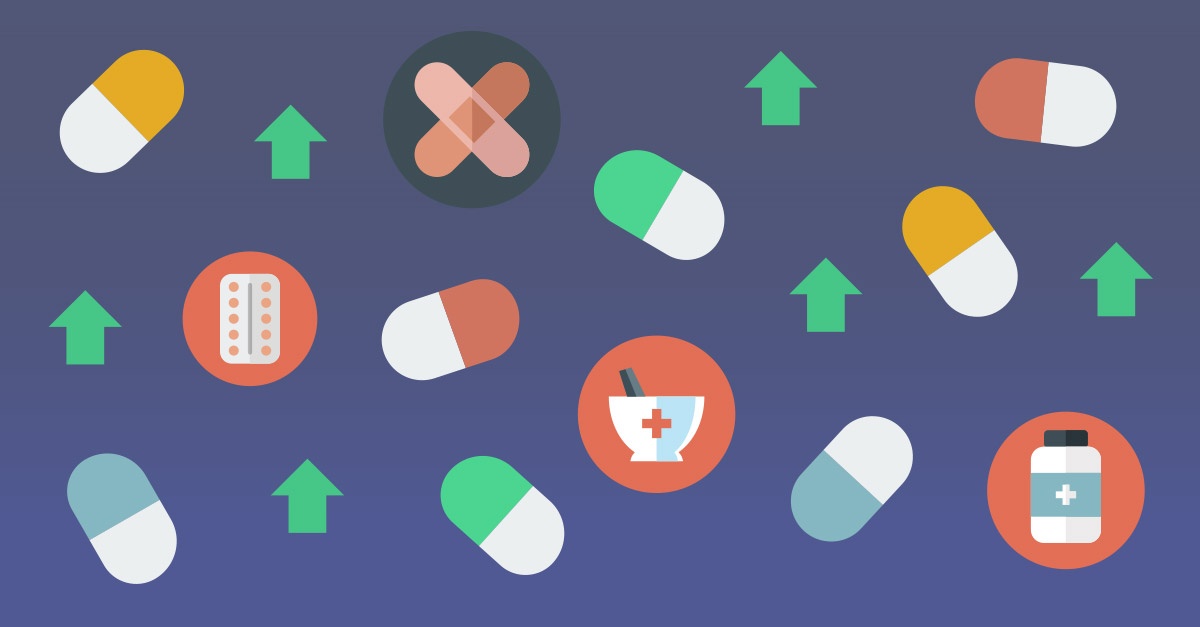 According to Statista, only 14% of B2B marketing budgets are allocated to trade shows yet 67% of B2B marketers consider event marketing their most effective strategy. This is a clear imbalance that makes pharmaceutical event success even more critical, despite shoestring budgets.
These lower budgets create a scenario where engagement, information retention, and ROI targets need to be met using the most cost-effective means available. Thankfully, technological advances have created affordable resources that pharmaceutical companies can use to drive successful pharmaceutical events, all while measuring the event's ROI.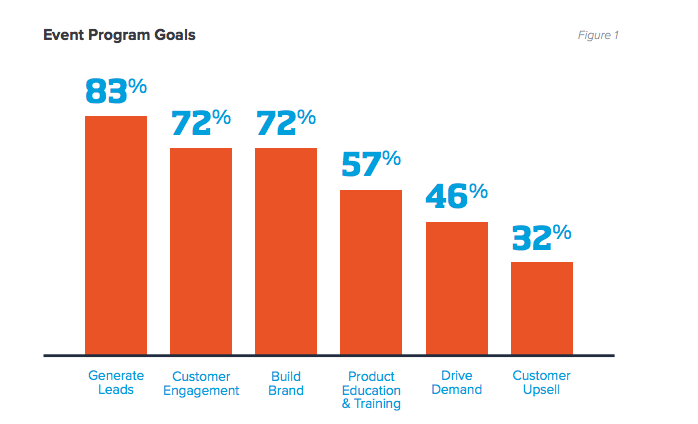 The Four Key Pillars of Pharmaceutical Event Success
Engagement is complex and involves providing event content that is fun, interactive, and easy to digest. Events should be structured in a data-influenced manner that will drive engagement, ultimately leading to knowledge sharing that is active and retention focused. The more you know about your crowd, the more you can cater to their needs and drive engagement.
Knowledge sharing involves the transfer of knowledge between two parties. In pharmaceutical events, this could be sales or product related training, or a kickoff event that integrates additional information into future strategy via a go-to-market plan. Knowledge or information sharing should be incorporated with engagement to deliver retainable content.
Retention in this sense is being applied as information retention, not event participation retention. Retention is the most important metric and the key result of successful engagement and knowledge sharing at pharmaceutical events. For sales training events, only 16% of information is retained after three months. Without a solid information retention rate, your event success will be severely impacted in the long-term.
Instrumentation is the act of data collection that can measure an event's ROI. According to IBM, 67% of CMOs believe that event ROI will be the primary measure of a pharmaceutical event's success . By digitalizing the process, key data points and metrics can be recorded in real time and then condensed for an accurate post-event outlook for ROI. An event strategy should always include an aspect of instrumentation implementation pre-launch.
Mobile Gamification as a One-Stop Solution
Mobile gamification is unique in the sense that it hits all four key event success pillars. Gamifying an event involves creating customizable content that can be digested in smaller bits. Each transfer of information revolves around a game, keeping the transfer of information fun and engaging. Based on the attendee responses, data is collected to form a post-event ROI that is easily measurable.
This video capture of a live gamification event is a good example of the engagement generated when using mobile games at an event. Attendees submit their answers throughout the course of an event and can later see the correct answers and leaders.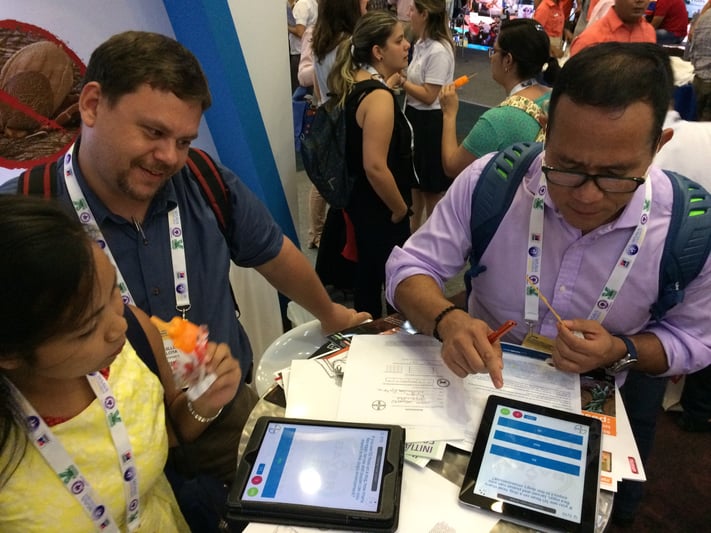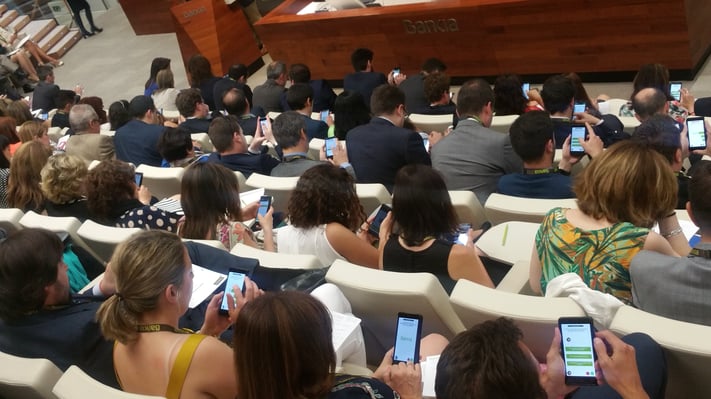 Frost and Sullivan found that event technology can help increase event attendance 20%, increase productivity 27%, and decrease cost 20-30%. Additionally, 74% of attendees have a more positive perception of a company following a great event. Regardless of your event goals, technology should be utilized to help drive engagement, train and educate, and even drive sales.
Utilizing Social Media to Support Event Strategy
Pharmaceutical event success can also be stimulated by the use of social media. Social media usage can act as free advertising for the event host and offers valuable real-time data points. Currently, 58% of US marketers say they use social media to engage with their target audience during events. 54% use social media to relive highlights of their event after the event has ended.
Social media is also valuable as you can instantaneously engage with attendees and develop hashtags and other social media trackers to expand reach and frequency of contact.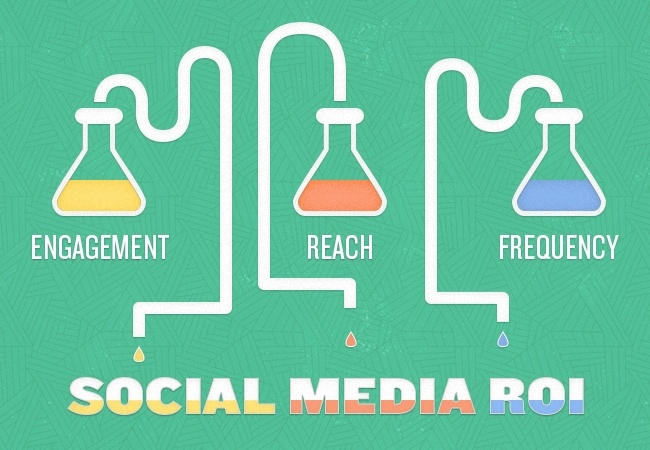 Source: www.epicwebstudios.com
If creating sales is your goal, each contact point moves a potential customer closer to the next step of the sales funnel. If training is your goal, you can use social media to measure which part of the training was the most engaging.
Social media should be a necessary tool when organizing a pharmaceutical event. The momentum of a successful event coupled with social media and gamification can translate into more leads and sales in the future. Each pharmaceutical event should be customized for specific goals centered around the four pillars. For optimization, gamification and social media are two affordable and convenient solutions to obtain and measure results.
Read more in this series:
Why 66% of Drug Launches Miss Sales Quotas
Do your Pharma Sales Reps Have the Right Training?
Why a Lack of Attention to Detail is Killing Your Pharmaceutical Launches
The Hottest Pharmaceutical Apps for Sales Reps
Optimizing Pharma Sales with Mobile Technology
With a $1.05 trillion market cap, how are today's world-competitive pharma companies using technology to accelerate and enable sales?
5 Benefits pharma companies seek in mobile apps
Do mobile apps really work to accelerate sales?
Pharma sales costs and trends
Atrivity case study: how to increase sales 20%
Key takeaways & statistics