Beauty products, also known as cosmetics, include skincare, hair care, make-up, perfumes, toiletries, and oral cosmetics. The industry is one of the largest in the world, with the United States generating over $62 billion in revenue in 2016.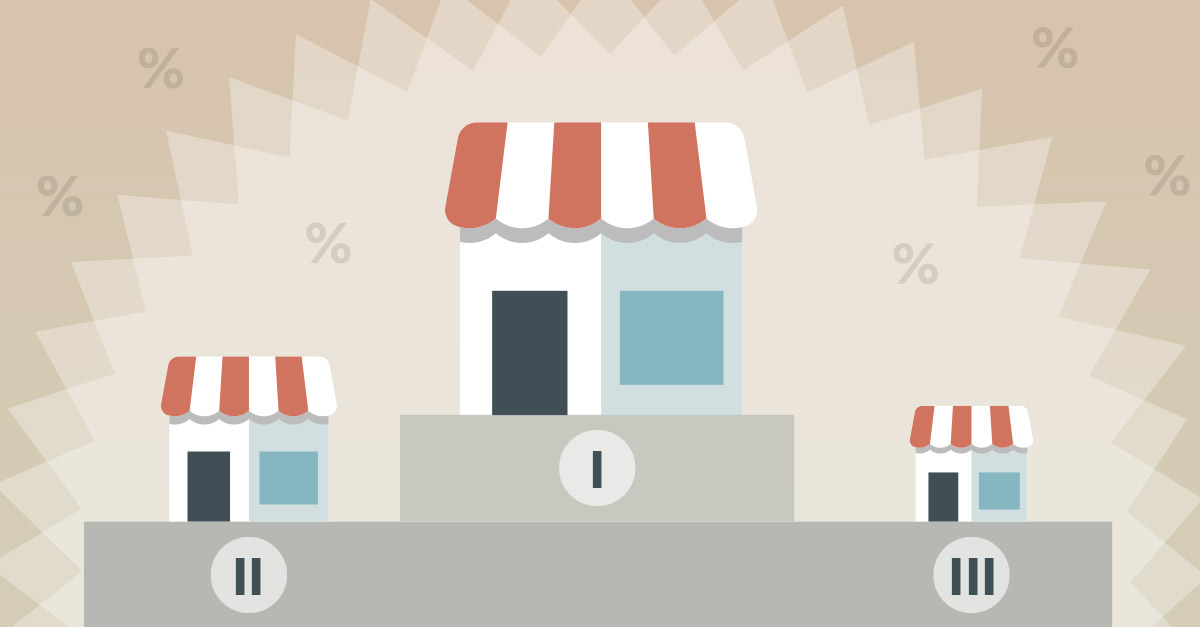 It should be of no surprise that the global market has been rapidly growing over the past decade. By 2024, the beauty market is estimated to be $750 billion globally, double what is was in 2015.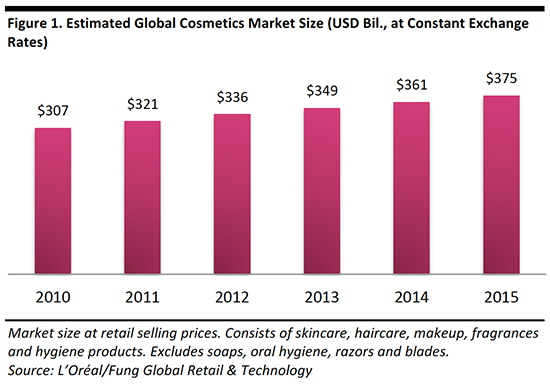 A Shift in Distribution but Not Expectations
Beauty products have been traditionally sold offline, with department stores providing hands-on customer experience and support for application, testing, and eventual purchase. Lately, ecommerce has evolved, with Amazon and Macy's leading the way for all online beauty product retailers or marketplaces. What is important to realize, is despite the growing shift to online sales, consumers are looking for an equal experience through engagement and accessibility.
A recent article by AdWeek highlighted how beauty is positioned to lead experimentation in modern brand building. Brands are now testing new ways to drive engagement and loyalty. According to the article, the modern beauty brand is audience-focused and feedback-driven. They need to interact with consumer's multiple times per day in various channels and mediums.
How Brands Drive Engagement Through Social Media
Modern beauty brands own their image, reach, and media. The customer journey is one that is driven by the experience, beginning with discovery and ending with a purchase. The best part is, when done right, referrals will end up becoming one of the most valuable marketing sources. For Glossier, referrals represent 70% of their online sales.
In 2016, independent makeup brands were up 42.7%, a figure that was estimated to be largely due to the social innovation led by these independent brands. Having to grow at rapid speed from little to no brand equity led to a wave of innovation across social media to attract new users and customers. The experience created was personal, authentic, and transparent.
Influencers now represent a huge market, especially as consumers make more purchasing decisions based on influencers than friends. For brands this is a win-win. On average, a brand will generate $6.50 for every dollar spent on influencer marketing. For L'Oreal, multiple levels of influencers were used to promote their #beautysquad campaign, which went viral.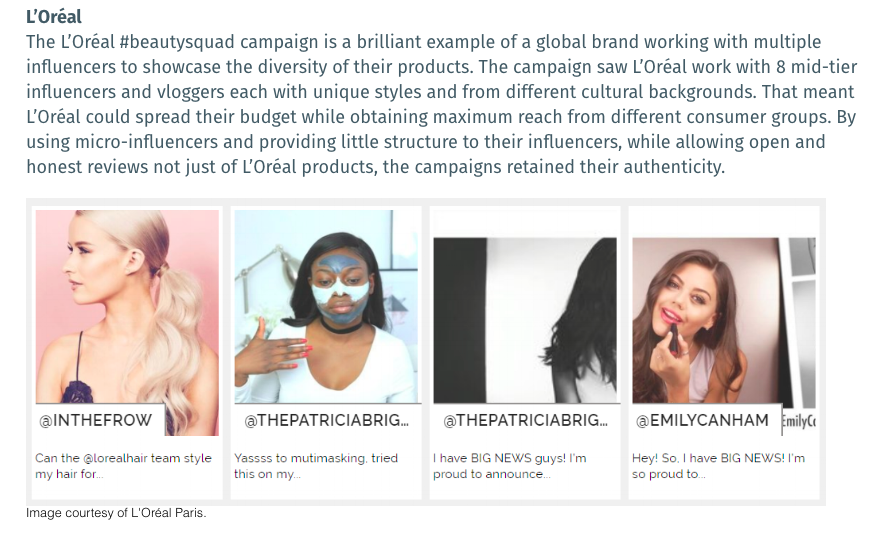 Focus on a Community
Beauty consumers are known to be loyal to communities they feel proud to be a part of. Beauty content on Youtube is second only to food in total views, with over 200 billion total views (65% growth from 2016 to 2017). YouTube communities are used for tutorials, to spot trends, product discovery, and interact directly with influencers.
To grow a community, focus on a few key steps:
Mobile Friendly Solutions: Mobile is millennials' favorite shopping and researching tool (54%). Make sure to have mobile content, price and discovery, and community building that will take into consideration how users act with brands and other members of the community.
Customer Service: Have your staff and brand representatives active within the community. Humanizing customer service is critical to building trust and loyalty. People want to engage with other people, not bots or faceless customer service staff.
Promotions: Consumers love free stuff. When promotions are done organically within a healthy community, then tend to be very effective. Encourage community participation within contests and promotions to spark engagement and reach.
Lifestyle Management: When you really know your target customer, you will know what kind of lifestyle they lead or desire to lead. Brands can play into this data and research by creating products, ads, and content that is tailored to these preferences. How does your beauty brand fit into a customer's everyday life?
Never Buy a Community: Earned communities do not require substantial amounts of capital. Rather than dollar budgets, social equity and relationship capital should be the goal. Be creative and provide value with content that is encouraged and welcomed.
3 Quick Stats and Takeaways to Remember
1. 66% of customers think that valuing their time is the most important element to consider to provide a good online customer service


Takeaway: Make the experience seamless and user friendly, both online and offline

2. According to the Harvard Business Review, the number one factor in delivering a great customer experience is not delighting customers, but reducing their efforts

Takeaway: Offer quality products that solve a critical pain point. Quality over quantity.

3. 69% of customers attributed their good customer service experience to quick resolution of their problems

Takeaway: Be proactive and human with brand communications. Get in the trenches.