Channel partnerships promise to open access to new customers and accelerate market growth. In fact, according to CSO Insights 63.5% of companies say these partners contributed to their annual revenue. To get the expected channel partnership performance levels, you'll need to put a structured onboarding program in place to establish the relationship you need to reach your goals.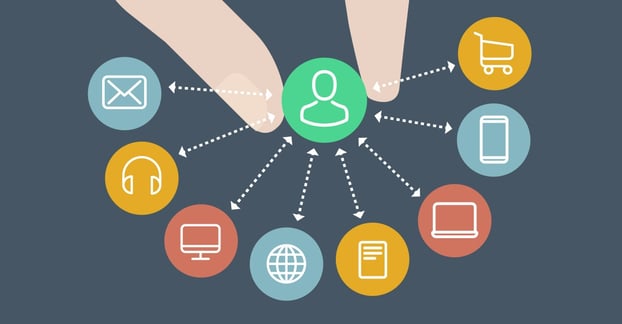 The ultimate outcome in a channel partnership is to get their reps to push your product above the rest. This means providing partner reps the support they need to sell your offering. If reps are ramped up too slowly you risk them losing interest and moving on to promoting another product. Just like in-house sales teams, channel partners benefit from proper onboarding training and coaching to best represent your company and impact the bottom line.
For effective collaboration, your channel partners need a high level of engagement with your company. These external partners represent other brands alongside yours which means their sales teams have options when it comes to what products and services they choose to focus their time and energy on. It takes time to transfer knowledge, build a relationship and establish trust. To mitigate the risks of low performing channels, have a plan and continuous support in place.
According to CSO Insights 24% of surveyed companies say channel partners take over a year to become fully productive. To faciilitate the process companies need to establish a good onboarding program that includes coaching, development, support.
A structured, comprehensive onboarding process is key to minimizing partners' ramp time and maximizing their ongoing engagement and productivity
A personal touch
Developing a solid and high performing partner relationship depends on a human factor supported by optimized technological support. Assign the account to the right internal rep according to skills, expertise and channel partner characterisitcs. Send a welcome message with clear next steps, a plan, and consistent follow-through. Follow-up is key to building confidence and transmitting reliabilty.
Have your internal rep make a personal introductory call
Summarize the value of the partnership
Reiterate the next steps
Schedule in-person kick-off meeting
Highlight support and availability of channels
Provide resources
Give access and send links straighaway for partners to learn more about your company. Include high level content on the mission, values and benefits as well as operational information.
Ensure your channel partners continue to promote your product or solution with complete and up-to-date resources. Provide them with sales tools to share with their customers. A good partner channel strategy includes the development of assets such as landing pages, videos, success stories and other resources to encourage distribution. This facilitates channel partners communiciation, promotional efforts and at the same time speaks to your brand's message.
Kick-off meeting
Invite channel partners to an in-person training session. Presencial meetings build excitement. This format also allows you to control a unified message, highlight the product and field general questions efficiently. Make sure your assigned internal reps attend to solidify and continue to build the relationship.
Training
Effective training must be customized by role, provided to partners with a variety of formats, and regularly reinforced to drive knowledge retention. Training can start virtually which promotes autonomy and use of an online channel partner platform between in-person encounters. Provide core product and services, promoted items, scenarios, and cross-selling and upselling recommendations. In-person meetings are a perfect opportunity for role-playing in smaller groups.
Ongoing support
Assign one single contact for the partner. This reduces miscommunication and minimizes the risk of the partner getting lost in the shuffle. Partners will feel more secure knowing they can contact an actual person. Doing so also gives importance to the strategic nature of the relationship.
Have a first and second line of contact in case of emergencies. In the event this person is unavailble, your processes must be in place to give the support needed in a timely manner. supported by reference and communication channels from chat, email to a telephone number and direct extension.
Use FAQs, screen recordings, and manuals for online access. Each topic should be easy to find and easy to read. Elaborate on any key topic with links to more detailed and technical information.
Leverage technology
Technology allows for 24/7 access. The channel partner platform should follow a consistent structure as all other communications. Include permanently available content and news of both high level company updates and product launch information.
Mobile games are a great way to reinforce knowledge and keep reps up-to-date on product info and sales promotions. Atrivity is used by a number of pharma, consumer goods, fashion, banking, auto companies, and retailers to assess knowledge and promote knowledge retention. Apps have the advantage of convenient access- anywhere, anytime.
A good onboarding program will incorporate human support and leverage technological platforms. The goal is to develope a long-lasting and productive channel partnership based on trust, efficiency and shared goals. If you go the extra mile to empower and educate your channel partners with everything they need, the relationship will be more valuable.