In a competitive labor market, candidates and talent tend to drive the narrative by having more options, fewer geographical restrictions, and overall more flexibility. This creates pressure on employers and talent acquisition strategies as companies deploy more resources towards employer branding to attract top talent. In fact, over 65% of hiring and talent managers claim talent shortages are the biggest challenges in hiring.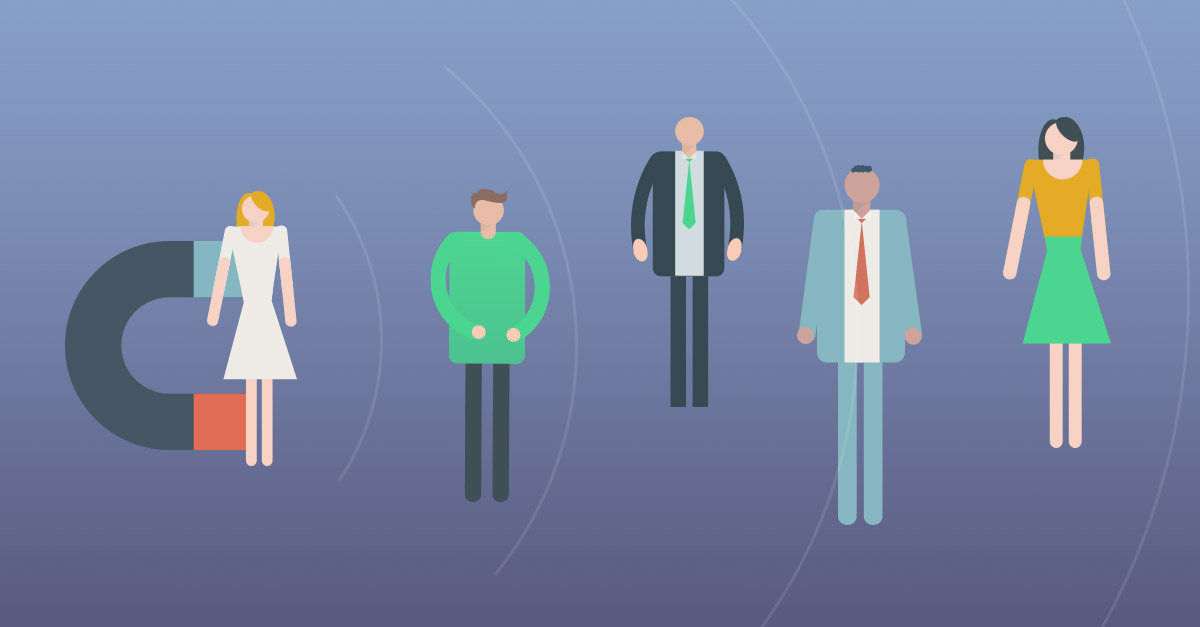 Besides finding the right talent, compensation and competition make up the other two biggest challenges that employers face. We now have a market where employers must first attract the right people and then win them over by selling their vision, roles, and the company itself. To alleviate these struggles, the concept of employer branding is becoming more vital for talent acquisition and hiring managers.
According to Undercover Recruiter, "72% of recruiting leaders around the world agree that employer brand has a significant impact on hiring, and even more so has a significant impact on your business's success."
What Exactly is Employer Branding?
Employer branding is the process of advertising a company as the top choice for a desired target group that the organization hopes to recruit and retain. This process is an important part of the employer value proposition for talent acquisition.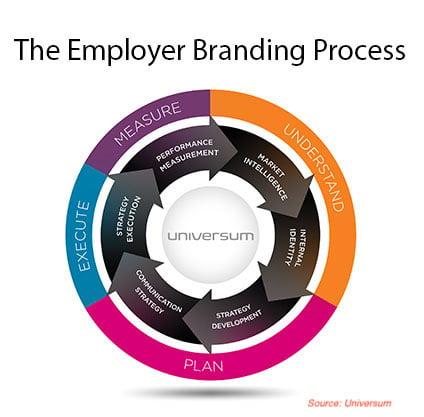 Within employer branding, there are a few key components that companies need to include:
Self-Identification: a company needs to know exactly what they offer, what they can provide in the future, and what strengths and weaknesses they have.
Promotion: a company needs to define who its target market is and create compelling brand messaging and outreach that is heavily targeted.
Retention: after hiring desired candidates, an organization should strive to keep these employees engaged and fulfilled. The result of doing so will lead to organic word of mouth marketing that can increase the reach of employer branding.
Growth and Learning: data should be at the core of this process. Companies should track talent acquisition efforts and how they incorporate employer branding strategies. In fact, data should be leveraged in all four steps.
Results of Successful Employer Branding
With the right messaging and core value proposition in place, companies will benefit greatly from a well-balanced employer branding strategy. According to LinkedIn, companies with stronger employer brands see a 43% decrease in the cost per candidate they onboard.
Additional studies have found more cost savings by attracting candidates that are excited and knowledgeable about the company. In these cases, candidates tend to happily settle for lower salary offers since they already have an understanding of company values.
Additionally, a study done by Glassdoor, found just how important online employer branding and reviews can be. Some of the findings include:
Online reviews have a big impact on talent acquisition as seen in the graph below. Positive reviews result in more applications and more hiring.
Participants shown positive reviews required an average pay increase of between 35-40 percent for a job similar to their current job. Participants shown neutral reviews of a company required a higher average pay increase (45-50 percent more), while those who saw negative employee reviews required an even higher pay increase (55-60 percent more).
Part of creating a great employer brand is the public engagement with potential candidates on social media and review sites. Humanizing a brand can be a very effective strategy along with the core brand messaging and positioning.
In a competitive market, employer branding matters more than ever. For talent acquisition, strong employer branding will be a competitive advantage.
How to Train Employees on Employer Branding
Typically, employer branding begins from the core mission statement or sentiments of the executive team. Once established, the messaging gets packaged and shared internally to help align staff members. Marketing and communications staff help share this message and drive it externally, while talent managers leverage the momentum created to hire new talent.
As the messaging or process shifts, employees need to be trained and well versed on the employer brand. Some companies will use traditional training techniques such as workshops, while more innovative and global companies turn to solutions that are scalable and easily dispersed across different geographic regions.
For example, mobile gamification applications can deploy microlearning strategies in a fun and convenient user experience to help train an unlimited number of employees. This incentivized process makes learning enjoyable and is designed to maximize engagement and retention.
Global companies can leverage this to deploy the same gamified learning to team members around the world. This will ensure everyone is aligned on the employer branding guidelines, especially helpful for talent managers.
Conclusion
In a competitive job market, organizations should make sure that they have strong employer branding. Not only will this help improve talent acquisition, it will help drive the right candidates. Overall, companies will see cost savings as a result and become more competitive in the marketplace.